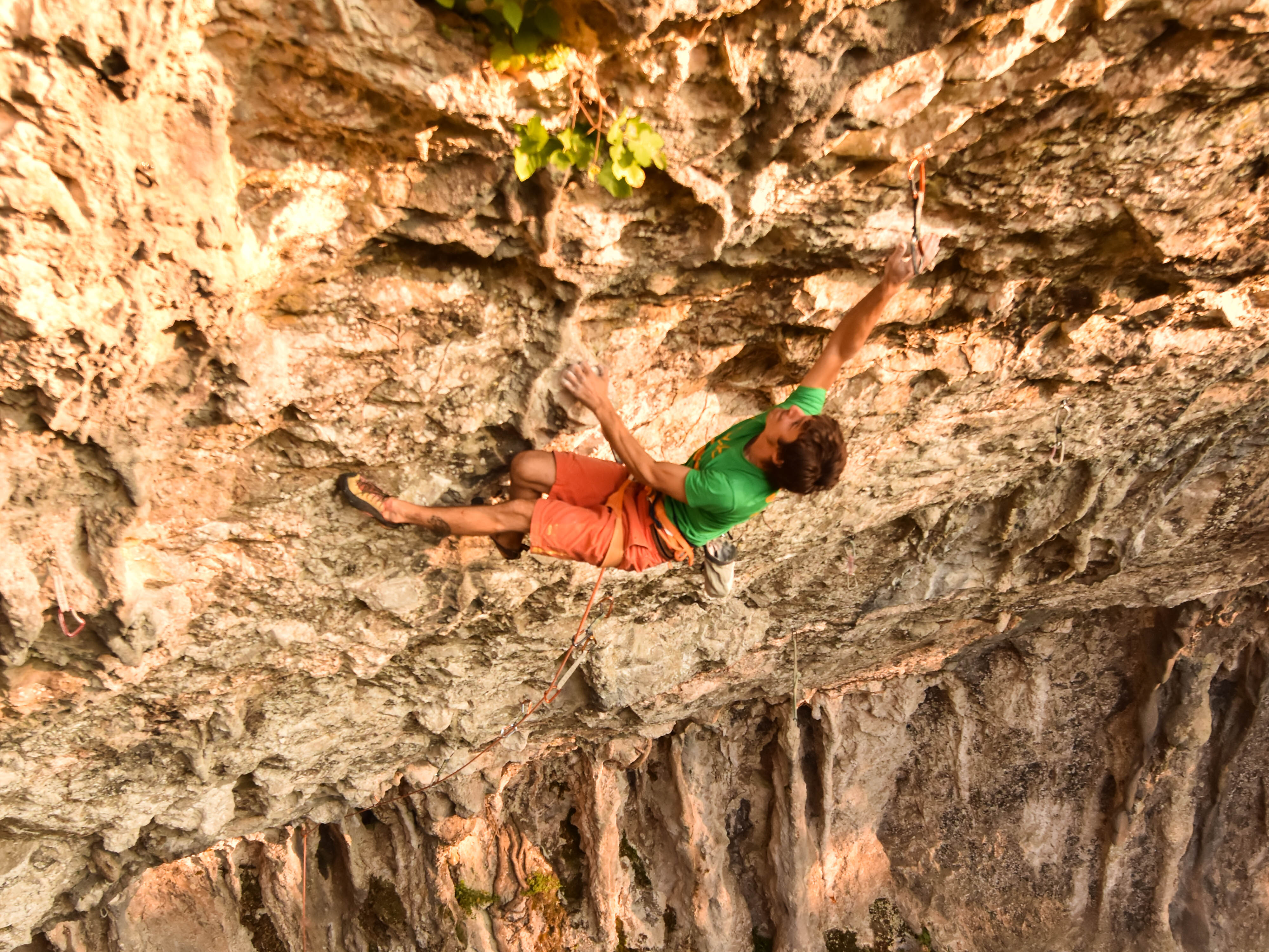 FA Grinta 8c in Buzetski kanjon by Gogo
Gogo in Grinta @ Photo by Enna Peroš
Goran Matika aka Gogo from Pazin made a first ascent of a new route now with the name Grinta and a proposed grade of 8c in the sector Slap in Buzetski kanjon. Grinta was bolted years ago by Čedomir Čekič Čedo and is the first route to the right of Infamous bastards (8b+). Gogo spent three seasons trying this 25 meters long and pretty steep proyect, characterized by power endurance climbing and many heel hooks, to finally clip it's chain. For sure this is the new the hardest route of Buzetski kanjon and Gogo's personal best. Bravo Gogo, hard work payed off!
In the overhanging Skedenj Boštjan Weingerl redpointed El trabajo del borracho (8b+), Luka Zazvonil did the morphological Vision (8b) and Štefan Wraber fired Onda anomala (8b).
In another secret crag called Baratro Luca Bacer climbed the combination of three routes called Trilogy with the grade of 8b.
Conditions made it possible to climb again as well in Mišja peč where young Polish girl Daria Brylova easily crushed Sonce v očeh (8a+), beside that she also flashed Pinot (7c).
More to come!