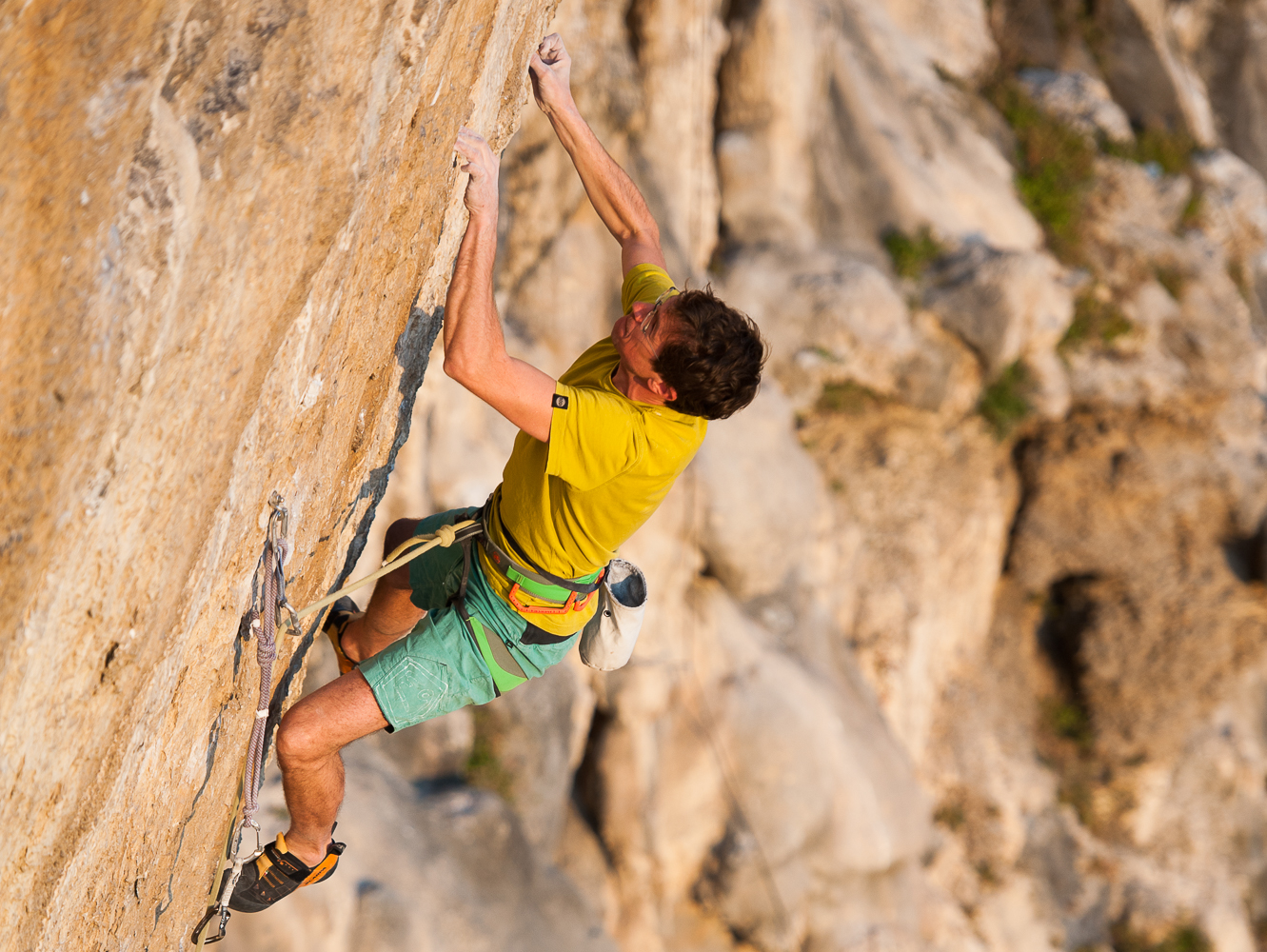 Uroš Brecelj climbs Vizija 8c in Mišja peč
Uroš Brecelj in Vizija (8c) @ photo by Luka Tambača
This Sunday strongman Uroš Brecelj clipped the chains of his first 8c, the crimpy Vizija in the central part of Mišja peč. 30-meters long Vizija was bolted and first ascended by Luka Zazvonil back in 2004, later a hold broke in the first hard part and made it even more solid for the grade. It is divided in first short slightly overhanging hard part on small holds with poor feet and followed by beautiful endurance climbing on tufas for another 20 meters. Congrats, Uroš!
In the big cave of Osp Luka Pavlovčič redpointed one of the most marathon routes ever, the 55 meters long beauty called Bitka s stalaktiti (8b).
The weather forecast for the next days looks promissing, but for the weekend maybe some autumn rain again.