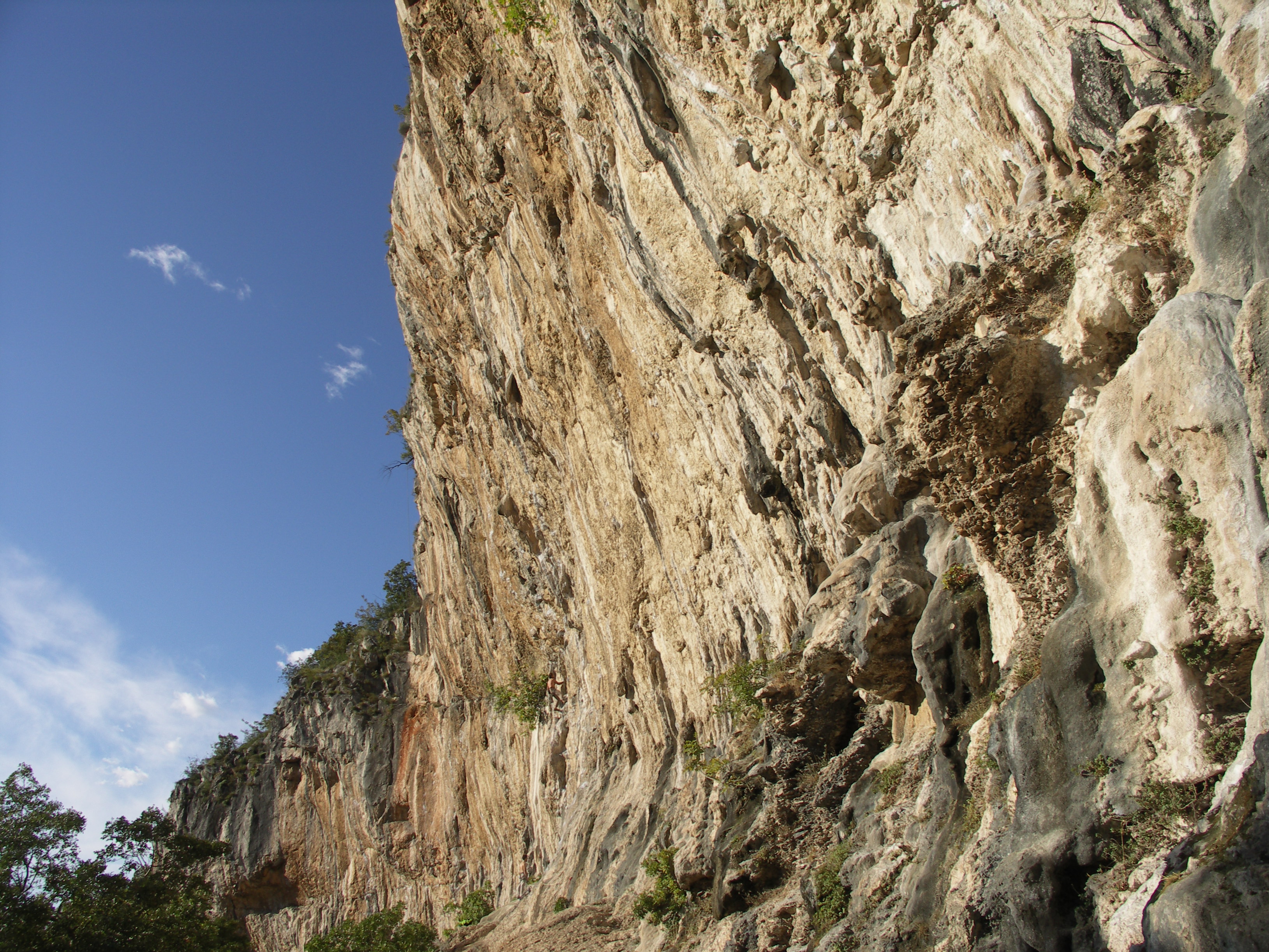 Sendtember in Istria
Sendtember in Istria finally arrived! The conditions in summer climbing areas like Baratro and Skedenj got prime, also lower temps made it possible to climb again in the famous Osp and Mišja peč, plus in all the other climbing areas.
Logically, with good conditons, many hard redpoints and personal records appear.
Luca Bacer from Trieste gave himself best possible birthday present by redpointing his hardest route up to date, Bimba Yena (8c/c+) in Baratro. Happy 18th birthday, Luca! As well in Baratro another Italian Andrea Padoan crushed his first 8c, Il sicario sanguinario.
In Skedenj Mojca Žerjav made her best performance ever by climbing Sex and candy, her first 8a+. Her boyfriend Uroš Brecelj clipped the chains of Onda anomala (8b) in the same crag. Over there also Rok Blagus redpointed La via di mezzo (8b+) and Jakob Bizjak did the morphological Vision (8b) and El trabajo del borracho (8b+). Respect boys and girls!
Jernej Kruder returned from the World championship in Paris where in bouldering finished on 11th place, packed his lead climbing gear in the car and drove directly to Mišja peč where he easily crushed the powerful Konec mira (8c/c+).
Some news come also from the island Krk where in Portafortuna Christian Aigner bolted and climbed two new routes. In sector A1, left of Psychastenia we have a new 6b+ called Krk and in sector A3 right of Needles and pins, a new route Needles and pins direct with the grade of 7c. Thanks Christian!
More to come for sure! 😉