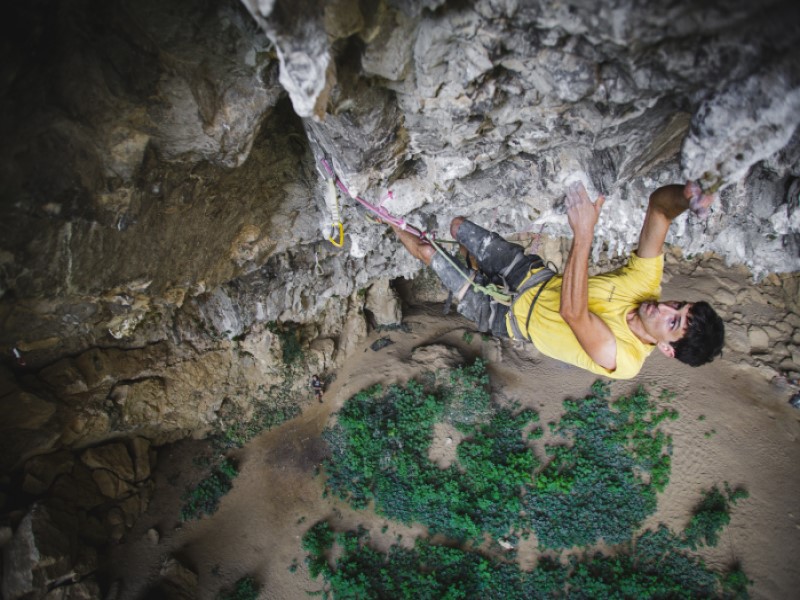 Fabrizio Masoch climbs his first 8c
35 years old Fabrizio Masoch climbs his first 8c by adding Helikopter v pošasti (8c) in the big cave of Osp to his ticklist. Helikopter v pošasti (8c) is a 55 meters long tufa wrestle that starts in Helikopter v omaki (8b) and after the chain turns to the left to finish in Osapska pošast (8c). It is characterized as an endurance route on tufas. The summer heat and lots of humidity in the last days didn't help him, but Trieste based climber resisted and clipped the chains. His hardest routes until now were La peste nera (8b+) and La Supercanna (8b) in Baratro. He is climbing for 10 years and last year he even became a father but has kept climbing with focus and persistence. Respect!
This weekend don't forget about World Cup competition in lead in Koper. You can get free tickets until 31st of August here!
Autumn and conditions for climbing are on its way, so stay tuned for more news. See you at the crag!