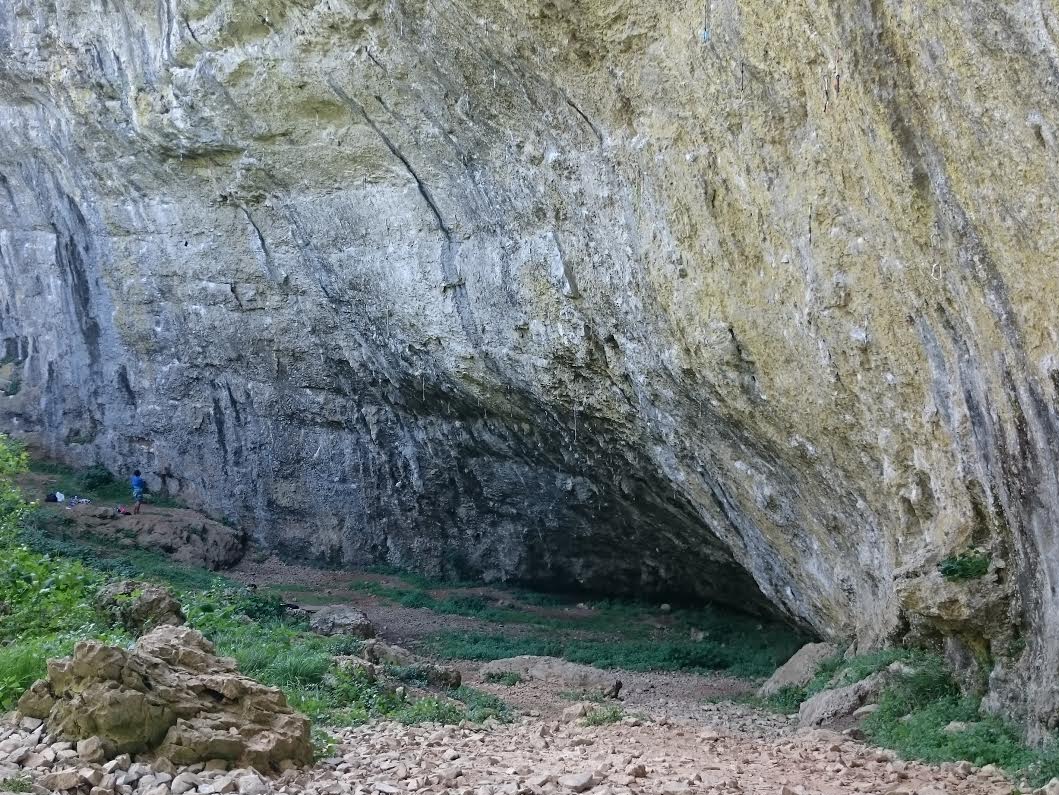 Franci Jensterle climbed Bimba Yena, 8c/c+
Biggest news from the last days comes from the legend of Slovenian sports climbing, 49 years old restless Franci Jensterle who just fired his long term project, Bimba Yena (8c/c+) in Baratro. Bimba Yena was first ascended by Matej Sova back in 2007. It is around 20 meters long route, characterized by athletes' requirement of extreme power endurance on crimps, sloppers and sideholds. Bravo Frenk!
Also in Baratro, strong Boštjan Weingerl cruised through La Supercanna (8b+).
In another summer secret crag, this time Skedenj, Uroš Brecelj finished his project and redpointed the classic Sežana 31249 (8b). Well done, guys! 😉
The summer is slowly going to its end, the temperatures are going down and the conditions are getting better and better. Might it be the right time as well to celebrate?
After 20 years of existence of the super summer crag, Baratro, the locals are preparing a climbers party over there. On 3rd September feel free to join a nice atmosphere party in secret crag Baratro. As usual there will be night climbing under the flashlights, music, a lottery with many climbing prizes with participation of 5€ and more! Concerning the food (barbeque) and the drinks check the event FB side!
If you come, please park the car near the big road and walk a bit more following a dirt road to reach the crag in a way you to not disturb neighbours too much! Thanks in advance!