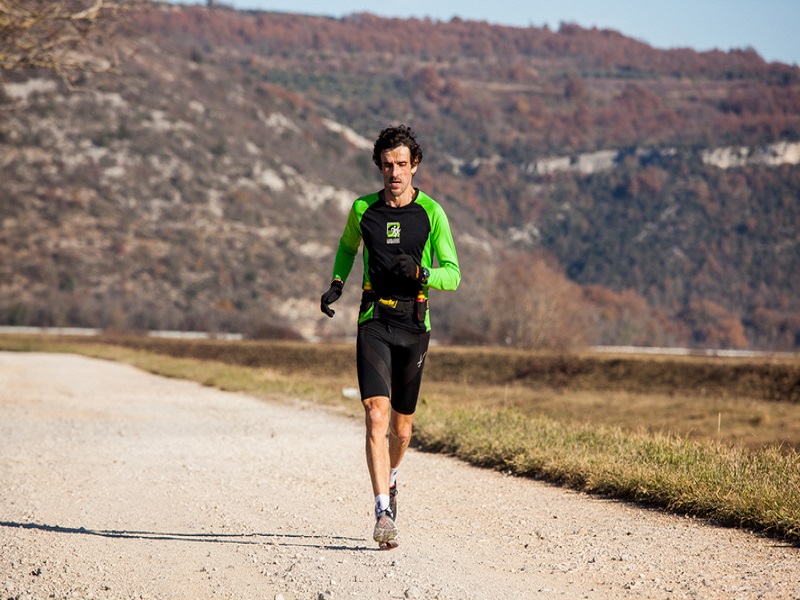 Franci Jensterle still rocks
Bad weather in the last period forced all the climbers to visit Istria where climbing is possible all year round in any conditions you might imagine. There were a lot of climbers over there, many hard routes were done and here are some highlights from the last days/weeks!
Franci Jensterle, born back in 1967, one of the most experienced Slovenian sports climbers ever, besides having a full-time job, a beautiful family and being an ultramarathon runner, this spring didn't run no ultramarathon (more than 100km), just some normal marathons (42km) and saved some more energy for climbing. In between he showed up in the big cave of Osp and in just couple of tries fired first Helihopter v omaki (8b) and after as well the 55 meters long endurance monster route called Osapska pošast with the grade of 8c! Frenk, the legend! 😀
The big cave of Osp was quiet busy in the last days, many hard ascents were done there. Just to mention a few of them.
Jakob Bizjak onsighted Troja (8a) and flashed the upper part of Active discharge (8b+), he onsighted the first part (8a) some years ago.
Anej Kodele redpointed his first 8b ever, the beautiful 55 meters long classic Bitka s stalaktiti.
Also Klemen Kejžar checked the marathon routes of the big cave of Osp and redpointed as well the 55 meters long Active discharge (8b+). In Mišja peč he redpointed a power endurance route Missing drink (8b+).
The bouldering world cup competitor Jernej Kruder couldn't resist to visit this magic cave, where he fired Osapska pošast (8c). Also he was in the secret crag near Trieste called Baratro where he onsighted Siddharta (8a+) and on second go clipped the chains of Il musico (8b).
In Baratro we also saw some hard female ascents: the crimpy classic Placcoman (8a) was climbed by Urša Florjančič and Saša Vidmar! Nice work, girls!
In bad rainy conditions, Mišja peč is always a good option where to climb. Boštjan Weingerl did over there the classic Mrtvaški ples (8b), again back in shape Maja Šuštar crushed Corto (8a) and the Polish girl named Marsia Szymanska redpointed one of the most climbed 8a's over the world – Samsara.
Another secret crag called Skedenj near Sežana was not in the best conditions at all. But Martin Bergant used his super powers and did his first 8b flash ever of the super steep Fight the Faida. On the same day he also redpointed Onda anomala (8b), which was done as well by Gašper Pintar.
On the Croatian side of the border, more specific in a cosy crag of Kamena vrata Goran Matika – Gogo smashed Bonsai (8b), one of the best routes of the grade in the zone.
So many hard ascents it is hard to follow. Keep on rocking guys and gals!