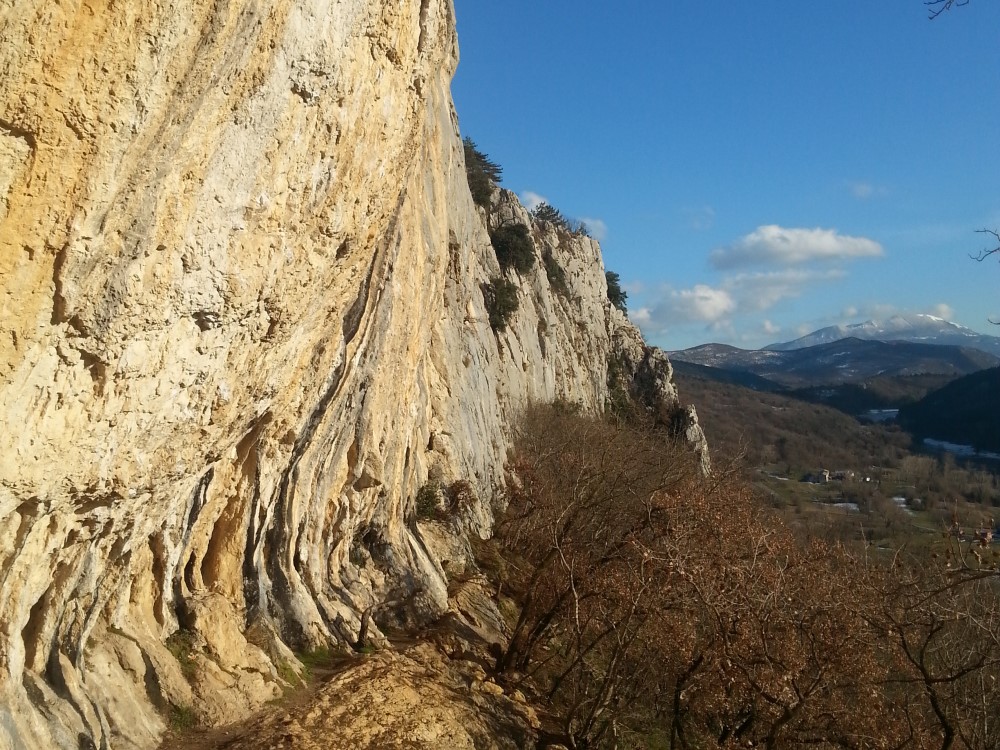 Go go monster (8c), another first ascent in Kompanj by Klemen Bečan
Klemen Bečan has completed another first ascent in Kompanj. This time, he climbed the Rainini extension, which was bolted by Goran Matika – Gogo. It provides a beautiful finish to the existing route Rainini (8b). Bečan suggests a grade of 8c and names it Go go monster. Currently, Kompanj boasts three of Klemen Bečan's 8c routes, all awaiting their first repeats: Bubamara madness (8c) and Hangover party (8c) in sector Klobasi, along with the latest addition, Go go monster (8c), in the main sector.
In the Slovenian part of Istria, the majority of climbers have been exploring the enormous cave of Osp. Marko Blagojevič completed the marathon-like route, Bitka s stalaktiti (8b), spanning a length of 55 meters and featuring an extremely steep terrain.
Basia Ciszynska, from Poland, conquered Troja (8a+), while her boyfriend Lukasz Debowski successfully finished Active discharge (8b+).
We missed reporting the latest ascent from two weeks ago by Matjaž Zorko at Mišja peč, where he accomplished the challenging climb of Missing drink (8b+), showcasing his strength and skill.
The recent days have seen a lot of rain, causing the tufas to drip. The weather has been somewhat unusual lately, with warm and humid conditions followed by afternoon showers. Let's hope for better weather in the near future.