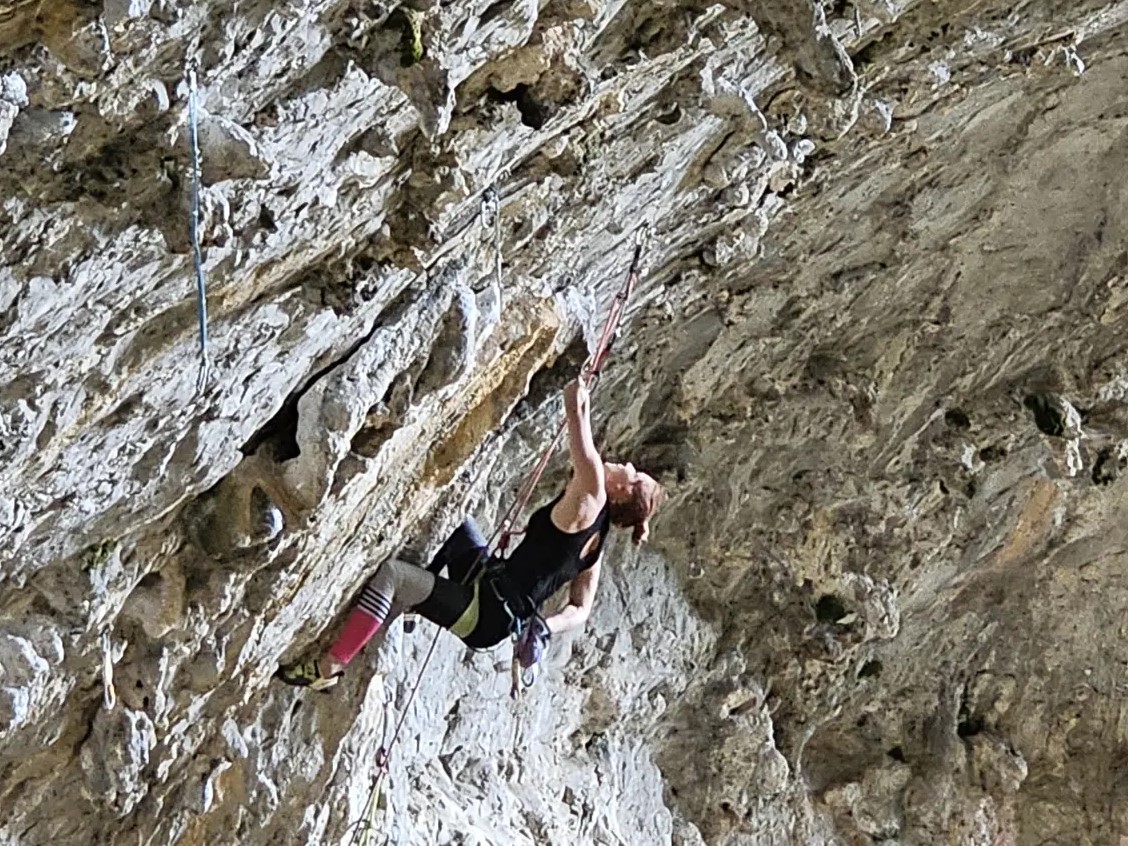 Summer vibes
Summer vibes are in full swing in Istria! The temperature has soared above 30 degrees Celsius, and the Adriatic Sea is delightfully warm. Climbers, seeking refuge from the scorching sun, have retreated to the shaded climbing areas scattered around Istria.
In Italy, at the "secret" crag above Trieste called Baratro, Sebastian Castenetto completed the demanding, chipped, 40-move endurance testpiece La Peste Nera (8b+). Within the same crag, another local climber, Andrea Pustetto, redpointed Il Musico (8b).
In Slovenian part of Istria, in the big cave of Osp, Mojca Bizjak braved the heat and successfully conquered the overhanging first section of Active Discharge (8a).
Meanwhile, in the largest part of Istria, Croatia, the standout spot of the summer is the steep Krkuž, located above the medieval village of Roč. Several first ascents have been accomplished there. Marko Kalčić completed the first ascent of Bolje Me Pušti (7c+). He also FA'd Dinagonala (7c), which shares the same start as Serigunčić (8a) but then veers to the left. Additionally, Marko added Z Ginocchieru v Roč (7c+), a variation with a left start leading into Sleepy (7c).
Congratulations to all the climbers on their achievements!
We hope to see you at the crags of Istria soon. Enjoy your summer climbing!