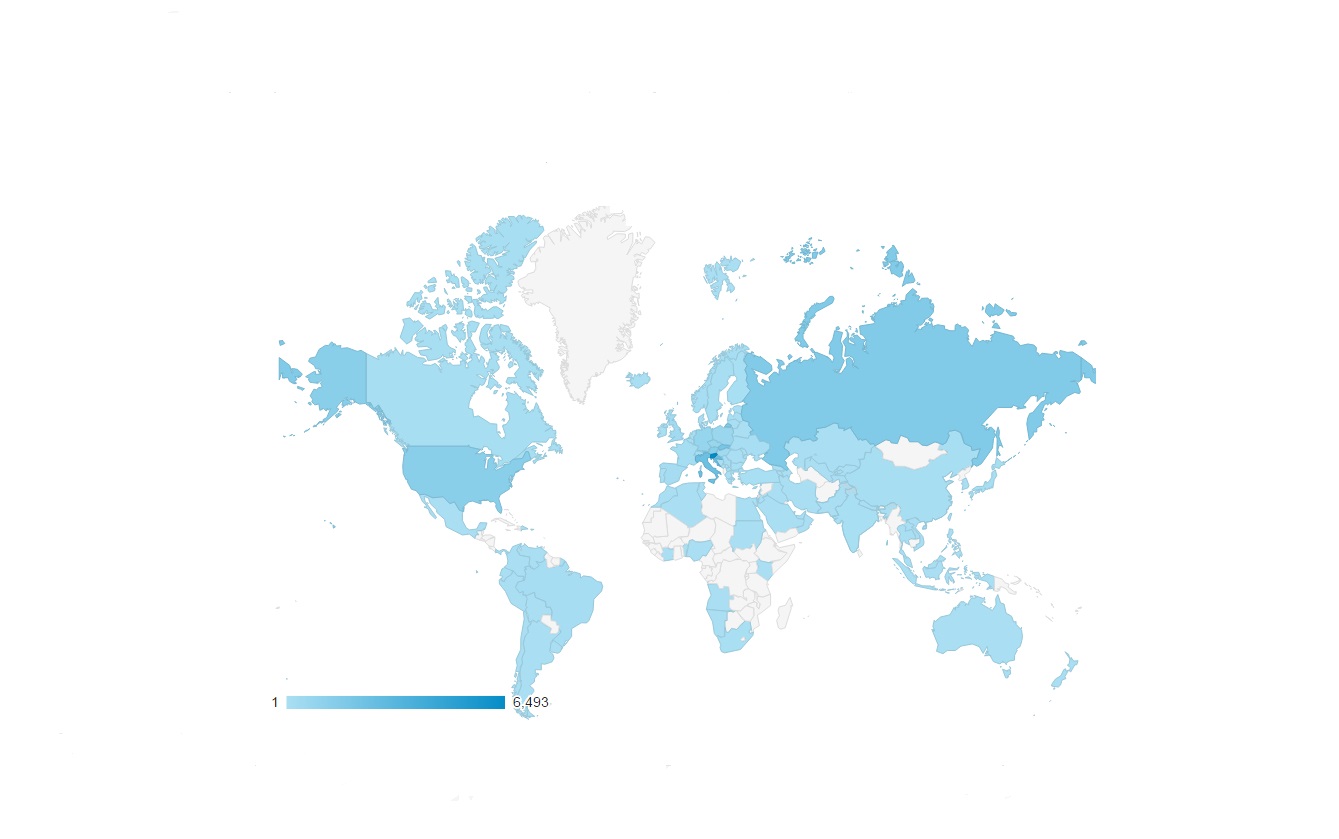 Half-year stats
It's already been half a year since our portal www.climbistria.com was first launched and the time passed really fast! A lot had happened from the birth of the page that made us happy. Starting with our first visits and good feedbacks that grew interest among climbers, to more serious business later on, including our first promotions and first advertisements.
We are proud to announce that in first half of the year www.climbistria.com has reached more then 50.000 pageviews, according to Google analytics stats. Besides, more than 15.000 unique users stopped by, coming from more then 100 different countries from all over the world. Quite impressive, don't you agree?
Also our Facebook page is gradually growing and it has reached almost 1000 likes until today.
We are trying to improve our portal on a daily basis, by means of constantly searching for interesting climbing news and by improving dedicated content for our climbers.
We are encouraging climbers from all the world, who are interested in climbing in Istria, to regularly visit www.climbistria.com 😀
P.S. If you have any ideas on how to improve the page or some fresh news, don't hesitate to drop us an email on: climbistria@gmail.com