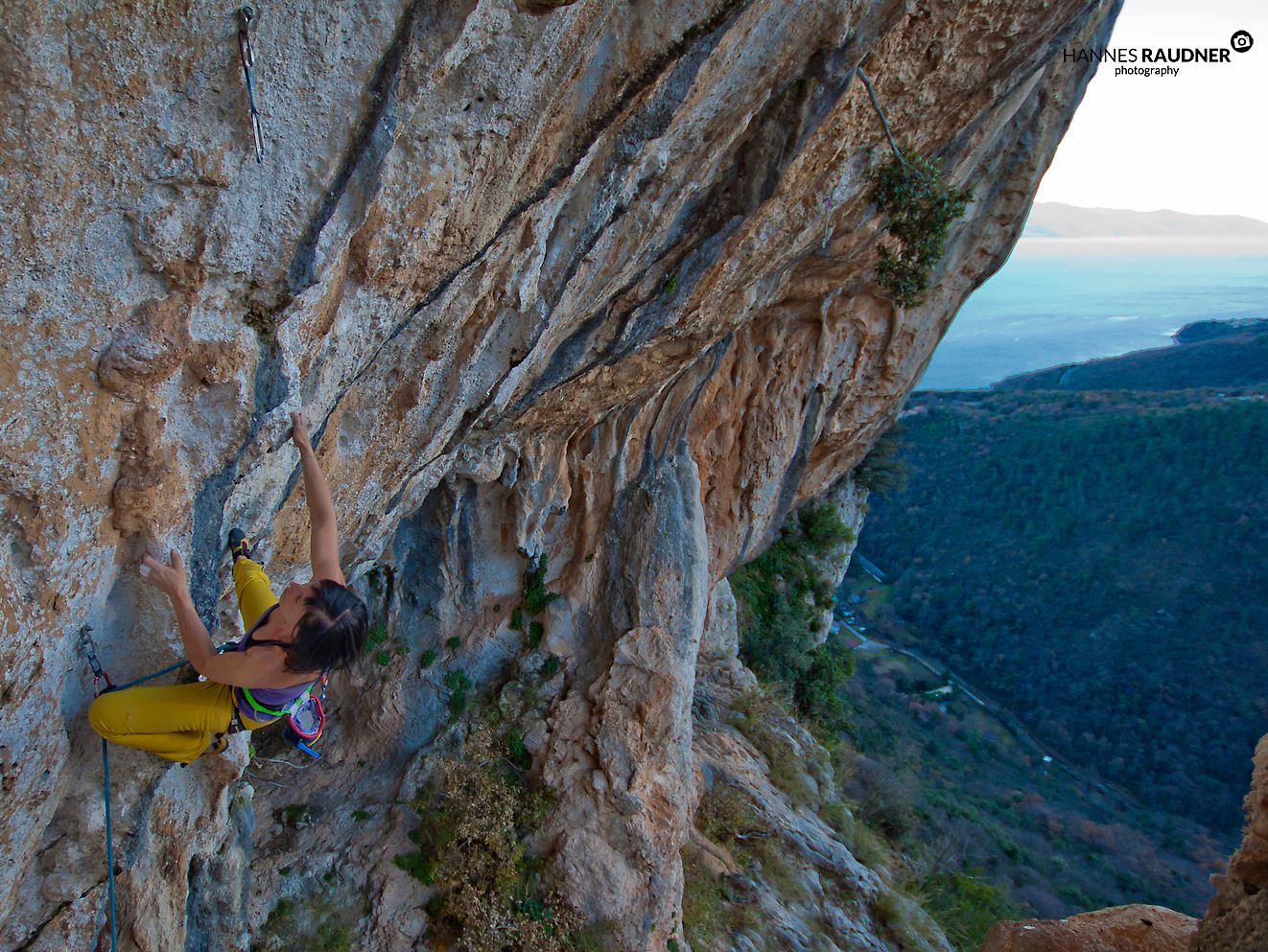 HAPPY 2017!
Barbara Raudner in Venga Vecchio (8a) in Medveja @ photo by Hannes Raudner Hiebler
Magnificent weather attracted many climbers to Istrian crags and many hard crushes were done during the new year's holidays. So many rockstars at the moment in Istria that is in fact really hard to follow all at the same time.
The best bouldering couple of the world was celebrating the New Year in Istria on perfect rock and full sunshine. Anna Stohr and Kilian Fischuber were here! As far as we have noticed Anna did Realitatsverlust (8a) in Kompanj and flashed Diber (8a) in Medveja. The thrilling news about Kilian are more to come!
Barbara Raudner visited Medveja again and crushed another 8a, this time the wonderful resistance challenge Venga vecchio.
In Mišja peč, Wojtek Pelka from Poland and Italian Giorgio Bendazolli redpointed Strelovod (8c), while Giorgio as well onsighted the 8a classics of Mišja peč like Corto and Samsara.
Rajko Zajc and Klemen Peterlin were productive on the last day of the year 2016 and bolted new routes in Kompanj in between IF and Super looser, named them Tazadn dan (6b) and Dope on dial (6a+), beautiful 15 meters long vertical challenges. Rajko also made a FA of Lopovska (7c+) in Kamena vrata.
We wish you all the best in 2017, enjoy it as much as you can with many nice routes and pleasant holds on perfect rock.