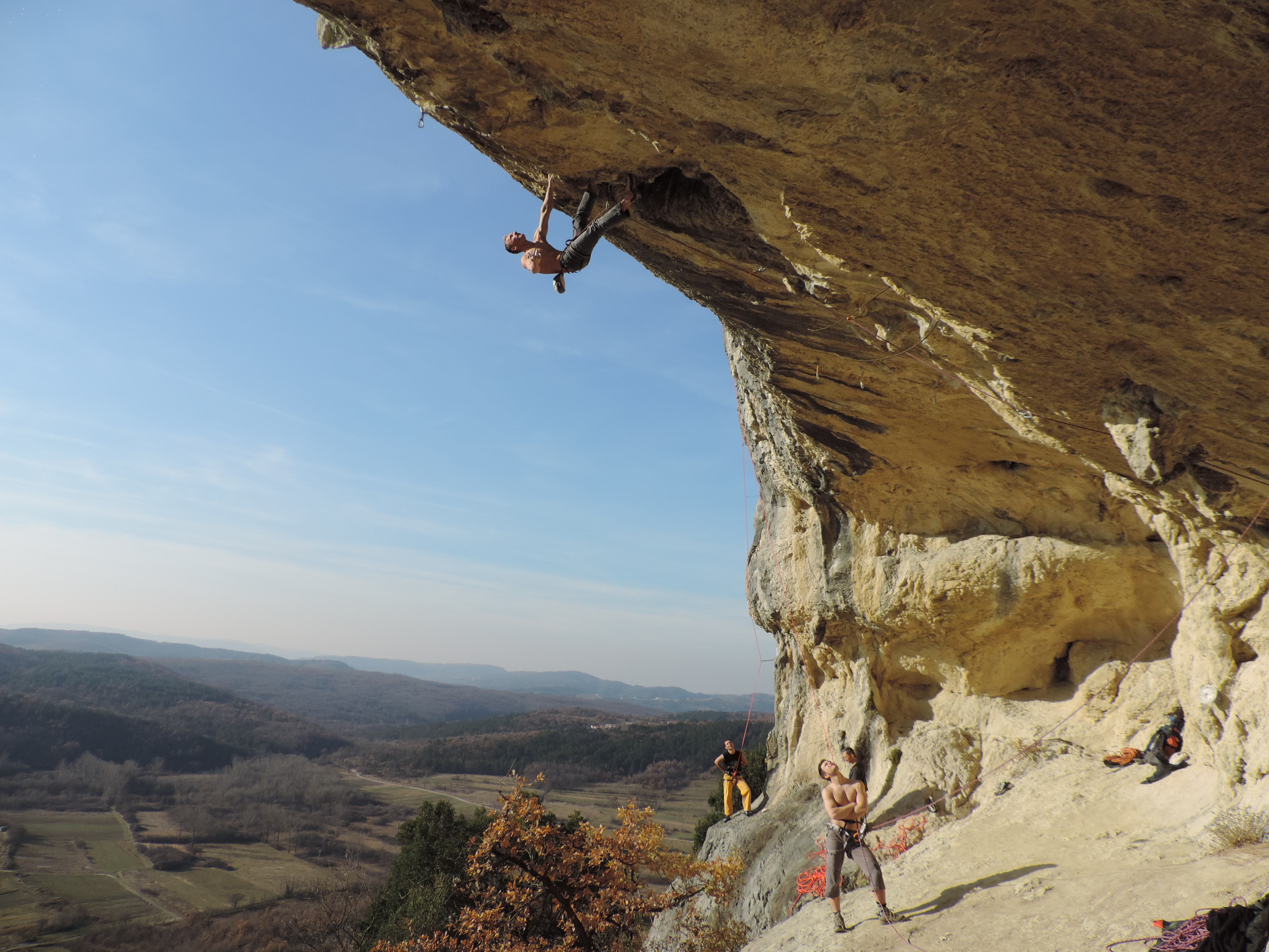 Crispy temps & hot sends
photo @ The view from RockNRoč
New Year passed but still many rockstars remained in Istria due to the sunny, chilly and windy weather, bringing sometimes the best friction to your fingers and then just couple of minutes later leaving you with totally numb fingers. But still, plenty of hard stuff has been climbed lately, really a lot….
In Medveja, Andrea Polo made a first ascent of an old Stefano Varnerin's project now named El Kvarner with the grade of 8b. Wuau!
Anna Stohr visited Pandora and easily crushed Gerhard Hoerhager's classic Avatar (8b).
Gašper Pintar got back on the rocks and onsighted Pelinkovac (8a) in RockNRoč!
There were many climbers in Mišja peč, where these things happened:
Strelovod (8c) is definitely the route of this winter. It got another two redpoints, one from Stefan Madej from Poland and the other from Denis Pail from Czech Republic, for who it was the first 8c ever. Thumbs up!
Jaka Šprah crushed Kaj ti je deklica, the beautiful classic 8b+, while Dominik Fon flashed Iglu (8a), which was flashed as well by Polish Wojtek Pelka. Wojtek also redpointed on his 3rd try Pikova dama (8b), the legendary route in the central part of Mišja peč.
Pikova dama or "drama" was also done by Italian Giorgio Bendazolli, who by the way flashed another 8a, namely the first part of Chiquita (8a).
Each year there are stronger climbers around here! It's amazing!
Much more to come for sure! Stay tuned and come on over and check the scene on your own!