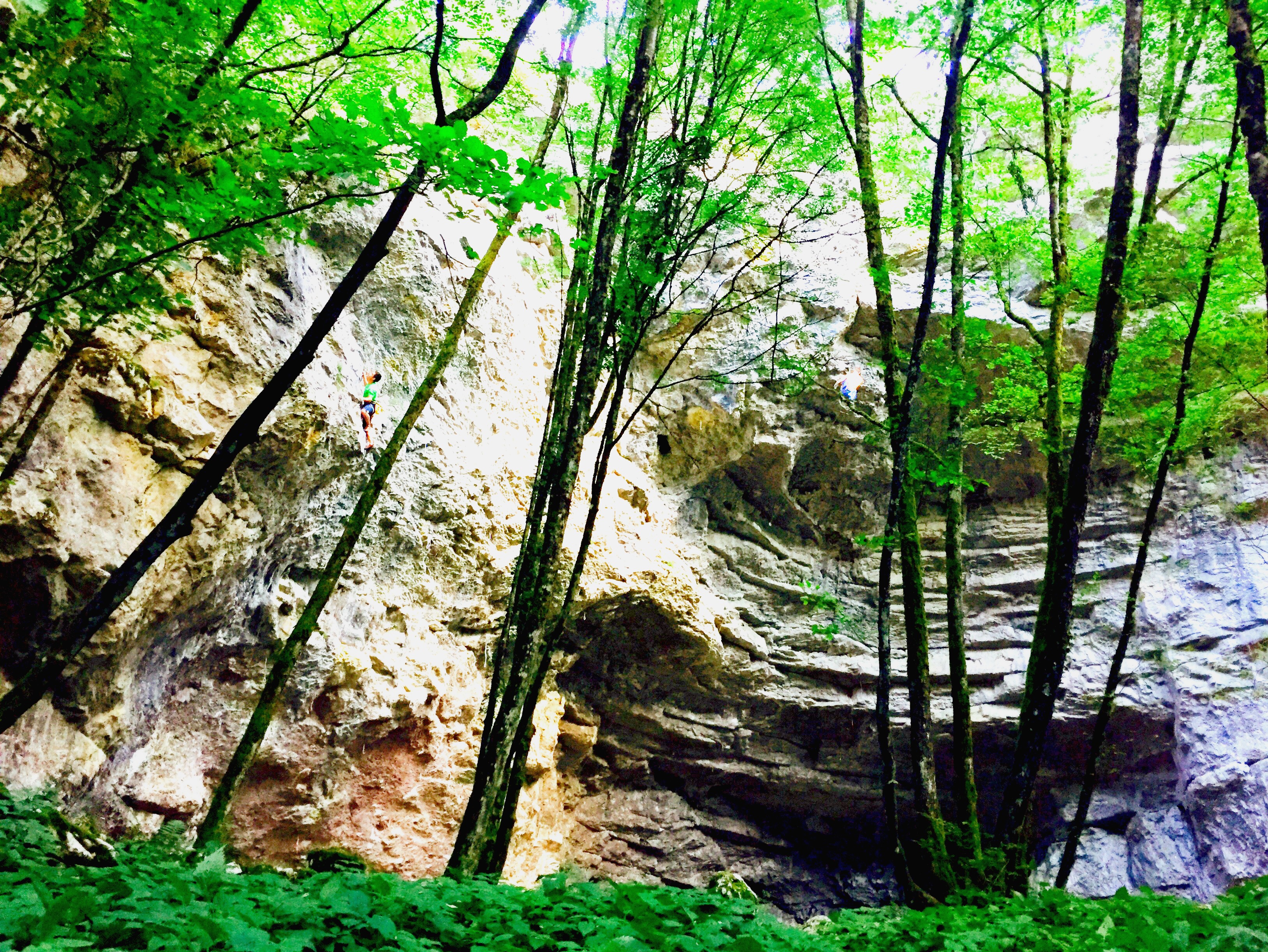 Hard ticks in secret Skedenj and Baratro
The perfect summer venues , that are secret because of the private property and small parking places, saw some hard ticks last week when the conditions were perfect for climbing.
In Skedenj near Sežana, Matej Sova made the second repeat of recently broken Vision, now with the grade of 8b+ characterized by a hard morphological boulder at the start passing the horizontal roof.
Kadja Kadič climbed Happy mix (8a), which was the same day flashed by Žiga Debevec who before that also redpointed Onda anomala (8b).
Another female, this time Saša Vidmar, clipped the chains of a beautiful crimpy endurance testpiece called Sex and candy (8a+).
Couple of kilometres away, on the other side of the border in another secret spot called Baratro, Mojca Žerjav ticked Placcoman (8a).
Wow people, amazing! Conditions are getting better and better, what can we expect more? Climb hard!