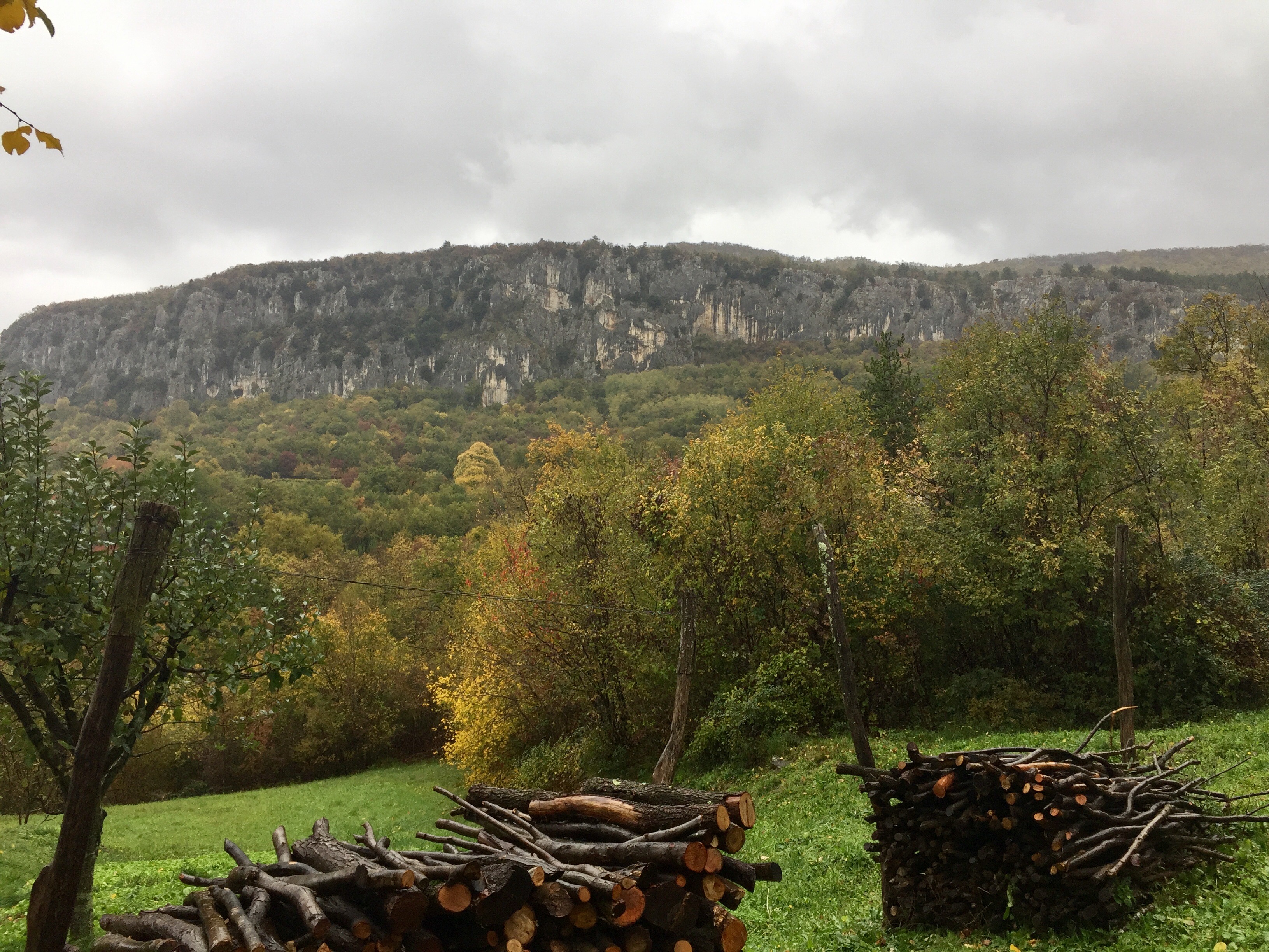 Holidays in Istria
Photo @ yesterday from the parking of Kompanj
Last week in Istria was full of sun, perfect conditions and climbers everywhere. An extreme number of beautiful routes were climbed, nice emotions were achieved, climbers had fun, …
Just to name a few of the most remarkable ascents that we forgot in our last post.
Austrian, more specific Tyrolean ex competitor Martina Harnisch explored Istria for a bit and visited Medveja, Kompanj, Brseč, Buzetski kanjon (sectors Đoser and Pengari). In awesome sector Pengari of Buzetski kanjon she onsighted the masterpiece Nevermind (7c+) and as well a bit soft 8a named Too late. Afterwards she fired Petarda (8a+) on her second go. In Brseč she onsighted almost everything, Mathilde and Schussler (both classic 7c+'s) and Hammer King (7c).
Klemen Kejžar was in Brseč also and he onsighted all the same routes as Martina did.
Moritz Welt spent his last days in Osp where in couple of goes ticked Strelovod (8c) and Missing drink (8b+) and flashed the short, tricky and bouldery Truplojedka (8a+).
In the central part of Mišja peč Polish Stefan Madej smashed Pikova dama (8b), a 35 meter long classic.
After the holidays finished, on Monday it started to rain heavily. Monday was horrific, now it should stop, tomorrow some sun will come out, Thursday light rain and from Friday on it will be sunny again in Istria. Let's go climbing!