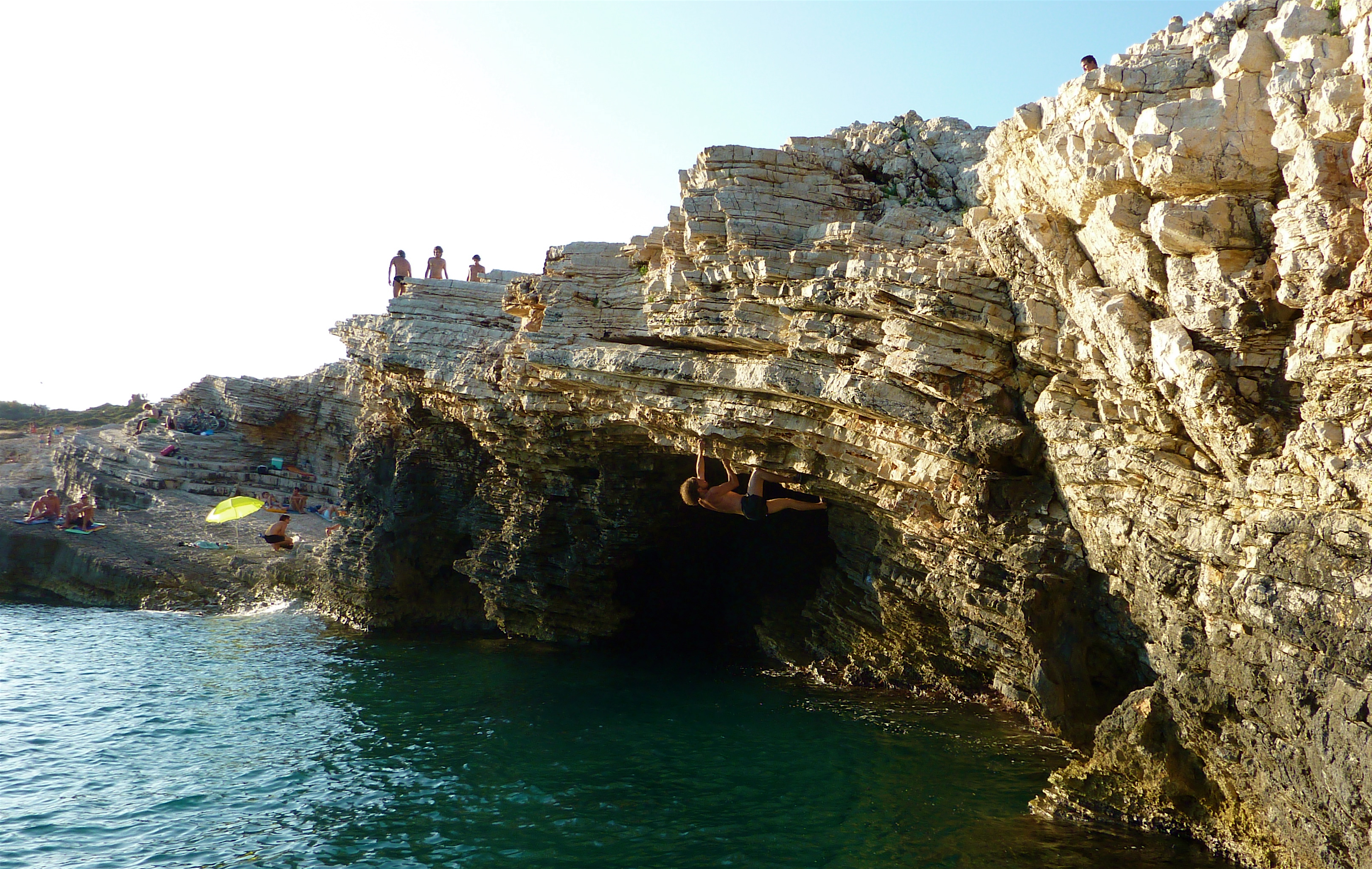 Hot summer ascents in Osp/Mišja peč
The summer hit us really hard for this time of the year! Temperatures rose to more than 33C, but nevertheless some strong Slovenian climbers succeeded in one of their hardest redpoints to date.
Ana Senegačnik Kurnik clipped the chains of Troja, beautiful endurance testpiece on big tufas in the big cave of Osp. It's Ana's first route of the grade 8a+. Good job!
Also in the big cave of Osp, crack addict David Debeljak didn't mind the tropical heat and fought his way out in marathonic challenge of Bitka s stalaktiti, 55 meters long 8b.
Strong boulderer Štefan Wraber fired his hardest ascent to date, short, bouldery and powerful Marjetica, 8b in the right part of Mišja peč called Hladilnik aka The freezer.
For some climbers the best option now is to swim in the fresh sea, but others still don't mind the heat and keep crushing hard!
Maybe Deep Water Solo on Kamenjak (in the picture above) or in Sistiana is not a bad option at all? You can easily combine climbing with some fresh jumps in the Adriatic sea. 😀