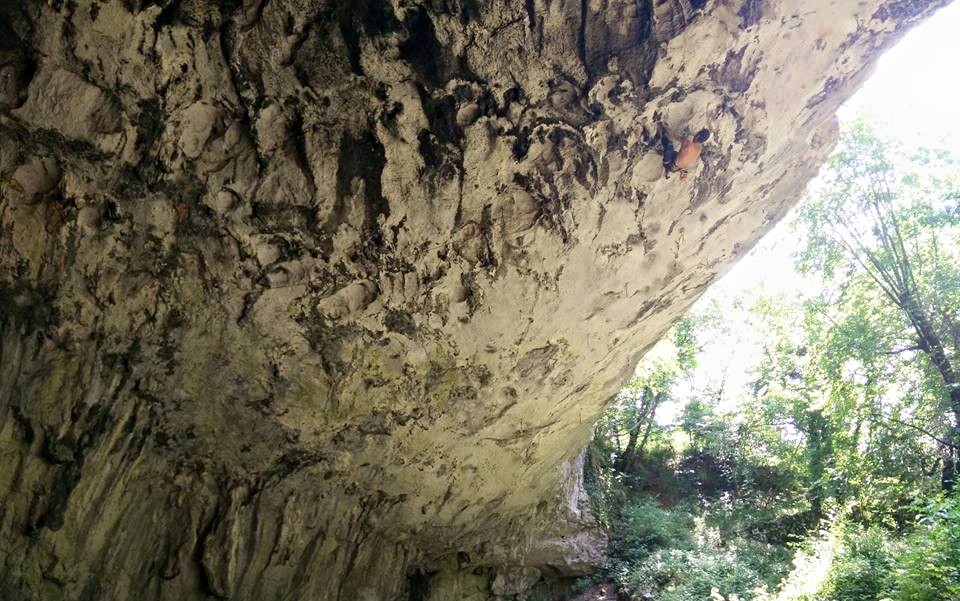 Rocco Romano and Fidel Incastro 9a
Rocco Romano became the first climber from Trieste (Friuli Venezia Giulia in Italy) to send a 9a! Yesterday he made the first repeat of Fidel Incastro, 9a in Grotta Caterina, close to Aurisina above Trieste.
After he redpointed the endurance testpiece Osapska pošast (8c) in the big cave of Osp about a month ago, he returned in his best shape ever back to his last years 9 grade project.
Fidel Incastro is around 20 meters long route in full roof of Grotta Caterina. The moves are really funny to observe, because of so much 3D climbing, switching body positions and feet. It is really easy to get lost in a route while climbing it. It was first ascended by Slovenian Klemen Bečan back in 2012.
Rocco "Boulder" is a humble 41 years old guy from Trieste, climbing for more than 20 years and having under his belt ascents like Histerija, the 8c+ in the central part of Mišja peč and overall more then 20 8c's and onsights till 8a+. Not to mention he does not have any sponsors at all, just incredible passion for sport climbing and lately also for speleology – caving, reaching more than 1000 meters under the earth in the cave Led Zeppelin of the mountain Kanin.
Bravo Rocco! You are giving us all hope that everything is possible, also after you are more then 40 years old :). An inspiration to admire!