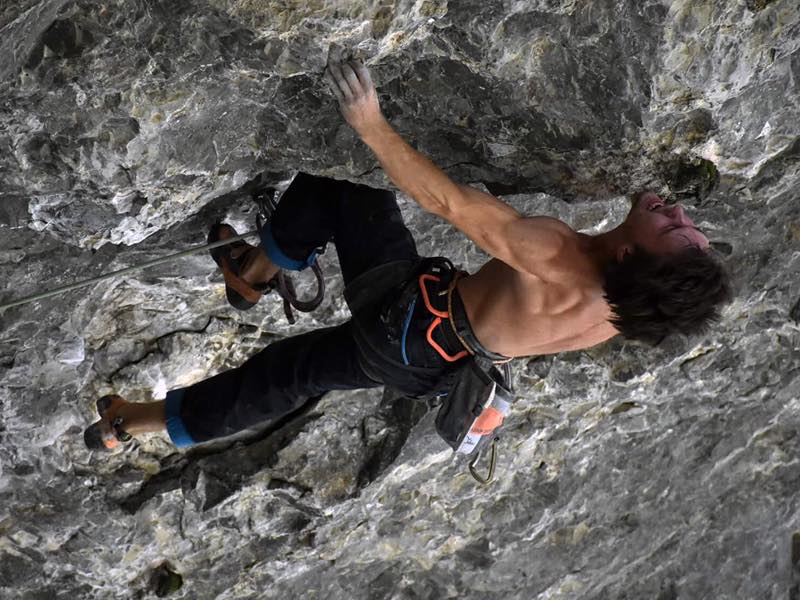 Jaka Šprah climbed his first 9a, Water world
photo @ Jaka Šprah in Water world (9a) in the big cave of Osp
This week, 20 years old Jaka Šprah from Ljubljana (Slovenia) climbed his first 9a, Water world in the big cave of Osp.
Already before he redpointed couple of routes in the 8c+ and 8c range, onsighted till 8b and did boulders up to FB8a and now he was ready to join the fancy 9a club. Congrats Jaka! 😊
Water world is a 55 meters long and really steep route in the left part of the big cave of Osp which was first ascended by Klemen Bečan and later repeated by big names in climbing world such as Domen Škofic, Sachi Amma and Jernej Kruder. This is now the 5th ascent of this monster roof pitch. It consists of two parts: in the first 20 meter part, which is totally horizontal and is done in 30 moves you can find two boulder problems around FB7c and the second very beautiful endurance part with climbing up the collonetes for another 30-35 meters of difficulty around 8a-8b. You can watch a nice video by Klemen Bečan here!