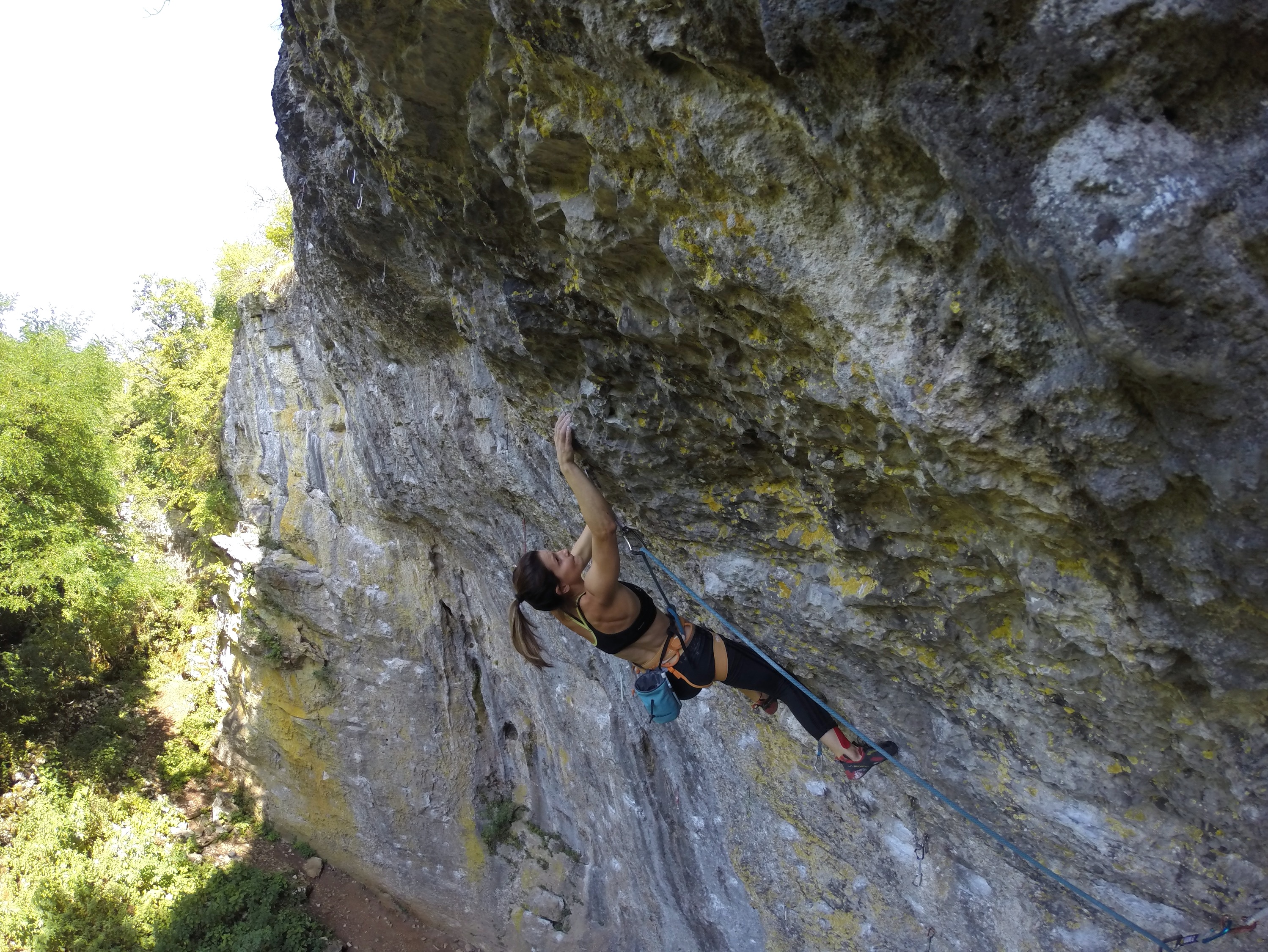 Another heat wave in Istria
photo @ Vera Gussetti in Violento dubbio (8b) in Baratro
Another heat wave hit Istria and also all the Europe in the last week but still some climbers refused to be beaten.
In Baratro, the secret summer crag above the gulf of Trieste, Vera Gussetti took down the connection between the classic routes Violenza carnale (8a) and Dubbio finale (8a+) named Violento dubbio (8b). This connection route consists of the first hard boulder of Violenza carnale on sloppy holds and a committing dyno to a good crimp, followed by an OK rest. Afterwards it joins Dubbio finale (8a+) with its hardest part in a big overhang and continues for about twenty moves without any rests on bad holds to reach the top of the wall. Bravo Vera, keep on crushing!
In Buzetski kanjon, in sector Slap, local Marko Kalčić made a first ascent, this time he managed to clip the chains of Čedomir Cikić's and Goran Matika's project on the far left side of the sector. It shares the first bolt of Izvor života (8a), then it goes left until you get to a big tufa where it joins the original line. New route now has the name "Džungla je masivna" with a proposed grade of 8b. All the climbers are more than welcome to repeat the route and confirm the grade.
Now it's raining, so the temperatures already fell down and in the following days it should be sunny with some north and chilly wind, so the climbing condition are on its way. Let's tick some routes in our summer Istrian crags! And don't forget to enjoy the sea.