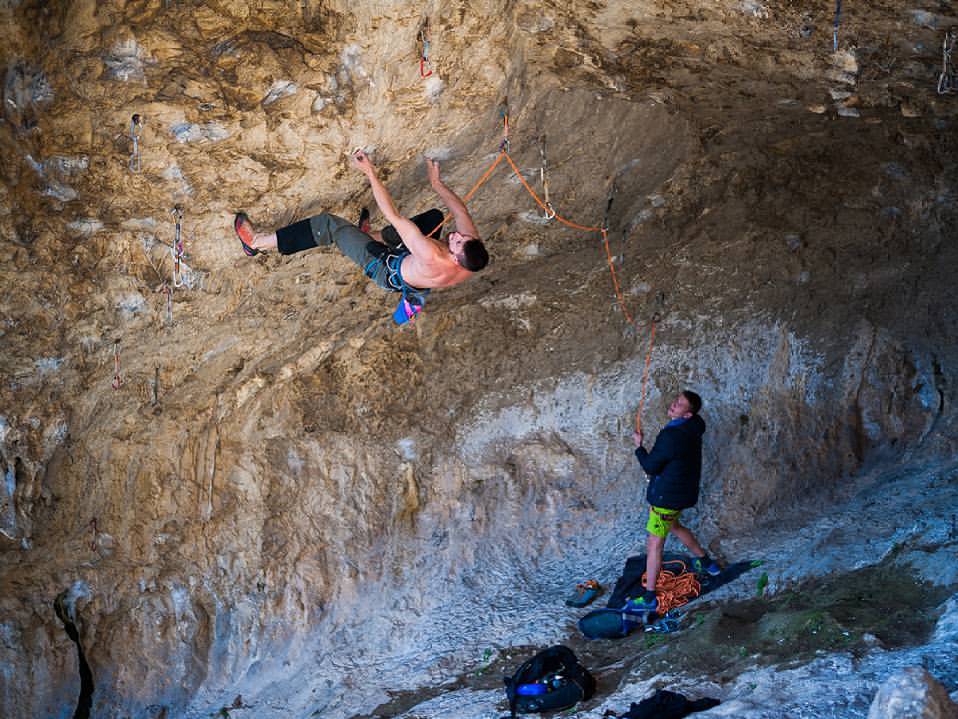 Jernej Kruder climbed Za staro kolo in majhnega psa
@ Photo by Luka Tambača
This Thurday the best Slovenian boulderer, Jernej Kruder, did the 8th ascent of a historic classic in Mišja peč – Za staro kolo in majhnega psa (8c+). The route was first ascended by Tadej Slabe back in 1992 and was at that time considered as the third hardest route on the world after German Action direct and British Hubble. Short but extremely hard masterpiece in Tedi's cave is a true power endurance testpiece on small crimps and a hard boulder on bad undercuts and poor feet in a 15 meters long roof. English translation of the name of the route is "For an old bycicle and a small dog" after the poem written by Tadej's wife Barbara. Congratulations Jernej!
On the same day in Mišja peč Croatian Igor Čorko redpointed the hard and long extension of J.S.F.K. (8b). Couple of hundred meters to the left, in Osp, in sector Babna the American Benjamin Ditto onsighted the beautiful Zadnja skušnjava (8a).
Beautiful weekend will for sure bring us some more hard redpoints. Thrilled!