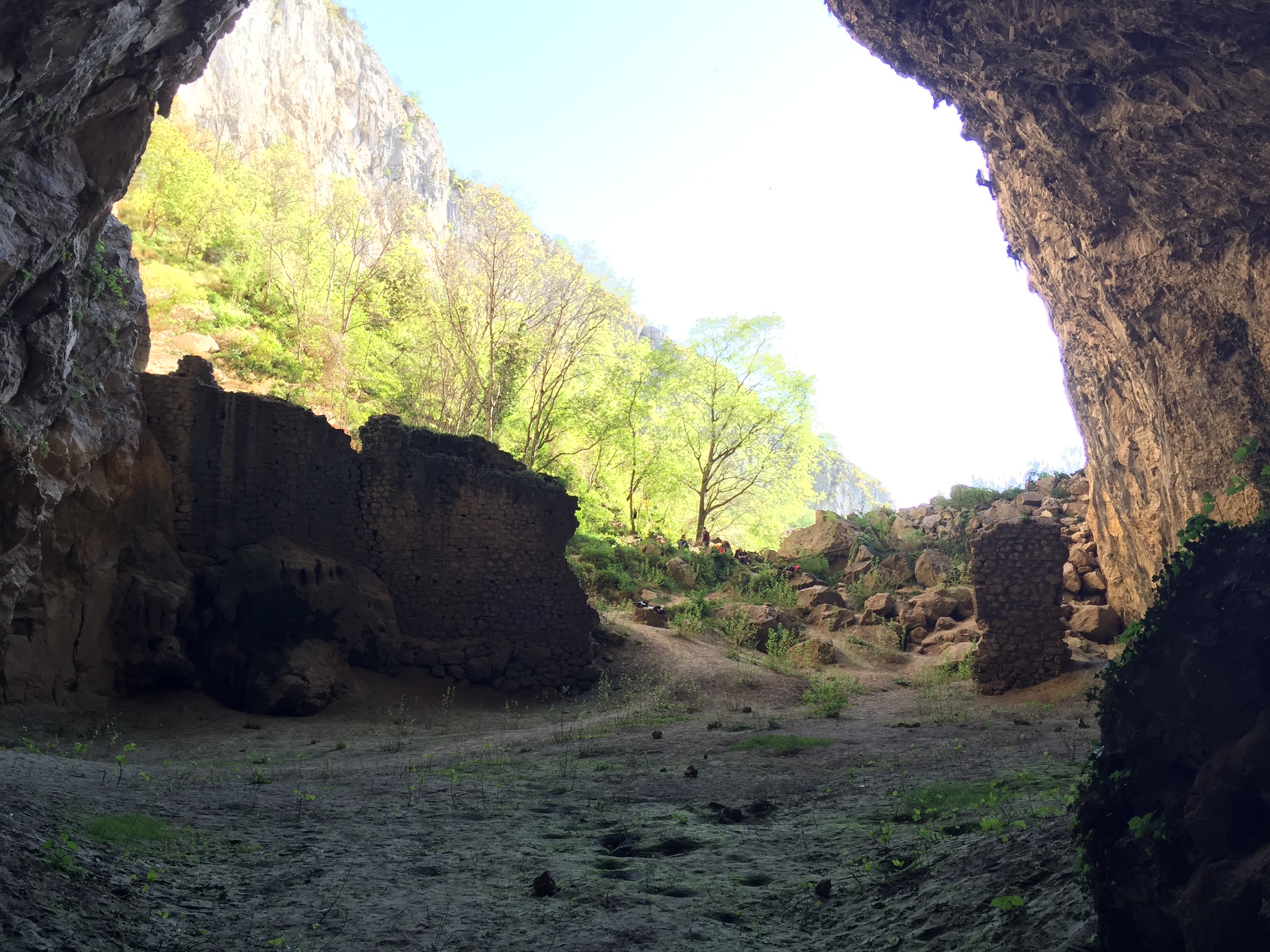 Leon, new hard route in the Osp cave
A month ago or so Benjamin Marjanovič bolted a new project in the big cave of Osp. The route starts as famous Tržaška (7b), following it for the first couple of bolts in the slab, always full of dusty holds. Then it turns right into the big overhang at the beginning full of stalactites and after continuing on some good edges, crimps, and sloppers to get to the anchor located around 35 meters high. Benjamin now freed this project. He called it Leon after his 1-year-old son and described it as a beautiful endurance 8a route to get to a FB7a boulder and finish on last 5 meters of some more easy but as well pumpy climbing. He proposed a grade of 8b/b+. A very nice addition to the big cave of Osp for sure. 😉 Thanks Benjo!
In the meanwhile, Benjamin and his friend Anej Kodele drilled some new bolts more in the big cave of Osp: for example, they have added three bolts to make the extension of Trojanski konj (7c+). Besides that, they have established as well a logical connection between Helihopter v omaki (8b) from its anchor, adding one more bolt to traverse into the crux of Osapska pošast (8c) and to end on its 55 meters of marathon climbing. All these project still need to be freed, and for sure they represent some really nice challenges for the future in this impressive cave.
More to the north, above the city of Tieste, in the secret crag of Baratro, Rok Blagus clipped the chains of the soft 8b, called Masochismo.
Quite close to this crag, just passing the border Italy-Slovenia, the competition-retired world champion Maja Vidmar fired the classic Sežana 31249 (8b).
Conditions seem OK, so why not to climb hard?!