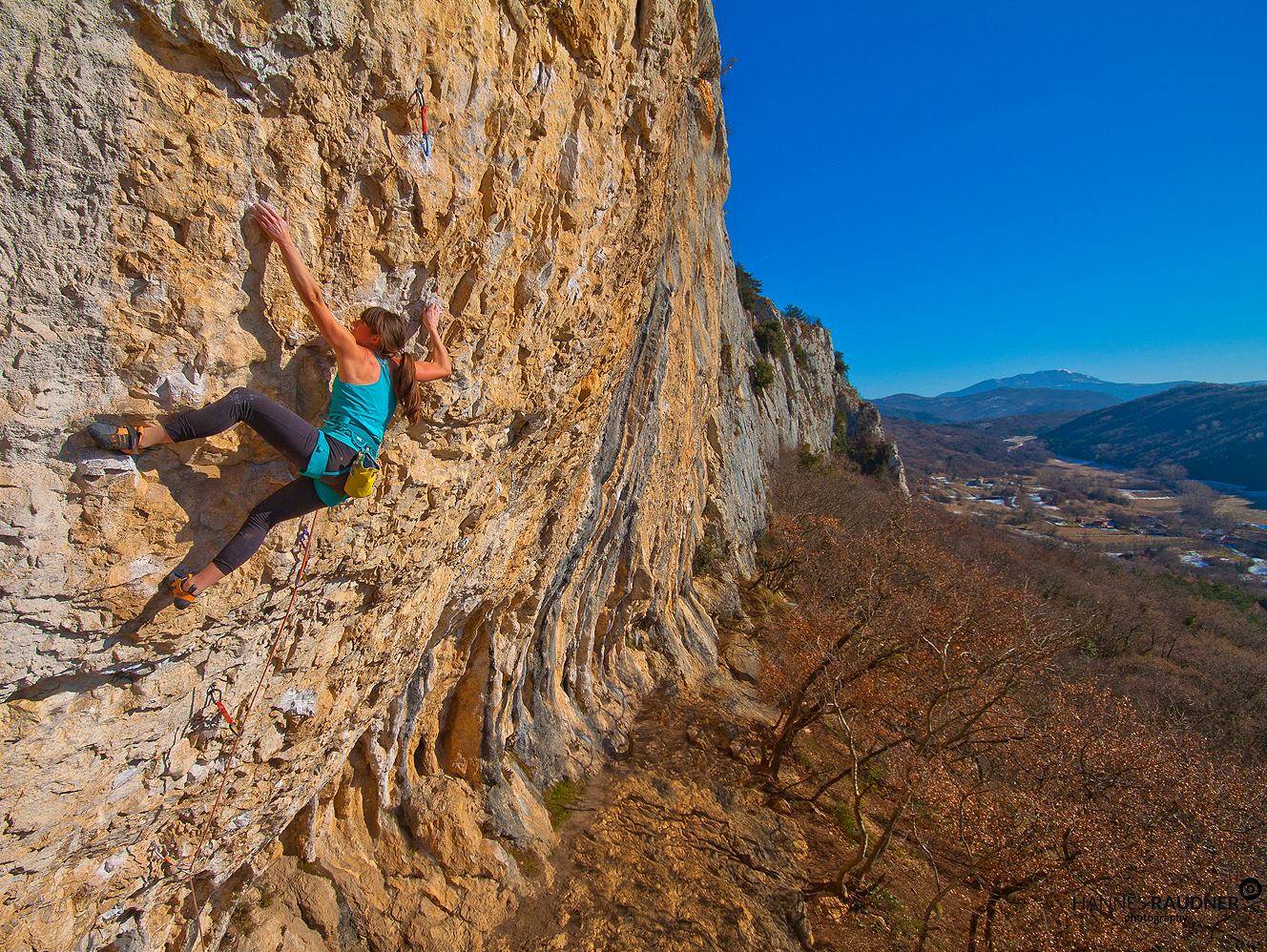 Many personal bests in Istrian crags
Rubina Medea in Rocket Max (8a+/b) in Kompanj @ photo by Hannes Raduner Hiebler
Rocket Max (8a+/b) in Kompanj seems to be very popular this winter. It was climbed some days ago, by Austrian rockstar Barbara Raudner and by strong Rubina Medea! Well done, girls! 😀
Close to Kompanj, in super steep Pandora, Croatian Ivan Pevec clipped the anchor of his first 8b+, Es ist vollbracht! Bravo!
Young and strong Slovenians crushed the long and beautiful test pieces in the central part of Mišja peč. Igor Primc redpointed Karizma (8b+), Dominik Fon Sreča vrtince (8b) and Jakob Bizjak Gorenjski šnops (8b). In the left part of Mišja peč, 12 years old Slovenian girl Ema Seliškar, fired her first 8a, the steep power endurance challenge of Corto (8a). Wuau, inspiring!
Matičkov svet (8b) in the nearest Osp, in the sector Banje above the village, got a rare repeat by Janez Miklavčič after a hold broke in the first crux of the route. Seems a bit harder now, but the grade remains the same.
In the big cave of Osp restless Benjamin Marjanovič did the first repeat of Helihopter v pošasti (8c). This 55 meter long endurance monster combines the whole Helihopter v omaki (8b), then adds a traverse in a full roof to finish in the upper part of Osapska pošast. It was freed last year by Jernej Kruder.
Spring is in the air, the weather forecast looks very promising, climbing is possible in sun and also in the shade! Let's go!!!