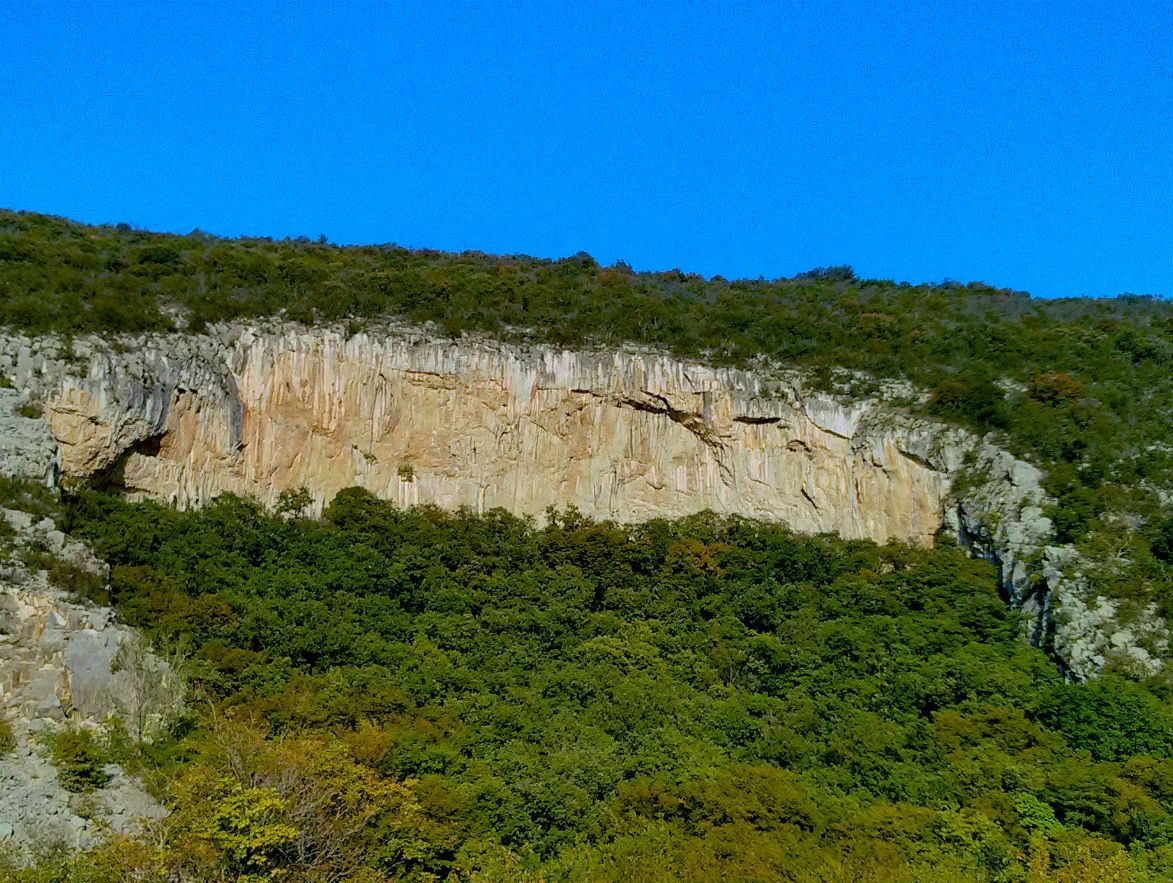 Latest news from Istrian crags
Like usual, Mišja peč was again the center of Istrian hardcore climbing.
Polish powerhouse Lukasz Dudek was trying the ultimate challenge of Mišja peč, Adam Ondra's unrepeated Vicious circle (9a+/b). He is making really good connections on the route, so hopefully he will finish it soon. In between he also redpointed Gorenjski šnops (8b) and osighted Tekila (8a) in Mišja peč, made a fast visit to sector Babna in Osp where in one day onsighted Zadnja skušnjava, Črna gradnja and Fetia Ura (all 8a). Thumbs up for the Vicious circle!!!
17 years old or better say young, Slovakian climber named Tomas Plevko climbed the steep and powerful Mišja peč's classic Talk is cheap (8c).
Local Boštjan Weingerl redpointed another two long beasts in the central part of Mišja, Karizma (8b+) and Gorenjski šnops (8b), while Jakob Bizjak clipped the chains of crimpy Chiquita (8b). On the woman's side, Saša Vidmar fought through Giljotina (8a).
Rajko Zajc and Rok Blagus equipped one of the last logical lines of Mišja peč. They have bolted a new project that starts on the first four bolts of Triad, where it passes a nice sequence on tufas, and then continues straight up to end on the top of the wall. A nice new addition to this crag, good work guys! Now, redpoint it!
In nearby Osp, Milan Preskar did a second go ascent of Matičkov svet (8b) in sector above the village and a day after another one of Veper lady (8b) in sector Babna. Veper lady (8b) was also climbed by Andrea Padoan who needed one more try for a successful tick.
Another nice ascent was done by Giulia de Petris Visintin, a mother of young and very strong Italian competitor Eva Scroccaro. After eight years she redpointed 8a again, Il padrone assoluto in sector Mano del Fatima in Napoleonica, above the gulf of Trieste. There are not many mothers and daughters who can both climb routes 8a together?!
An interesting news comes from the slabby Dvigrad in the south of Istria, where local climber from Pula Marko Kalčič climbed rarely done, but nevertheless beautiful vertical wall named Otavarium, for which he proposed a downgrade from 8b to 8a+.
In the city of Koper, Luka Fonda has almost finished with his new big boulder gym. It will open this month, in the next days/weeks. No worries, we will keep you updated, not to miss its big opening ceremony with competition and so on.
We are expecting nice weather forecast, good conditions and obviously, many climbers in the following days.