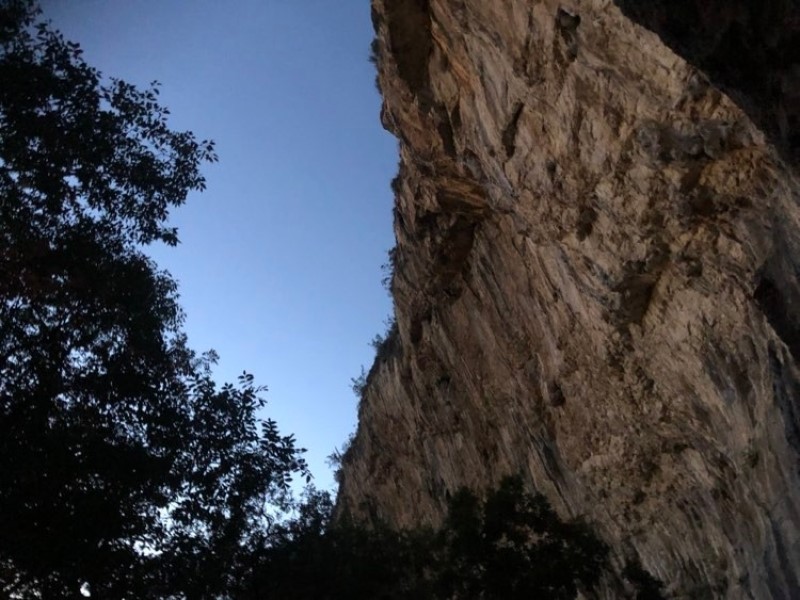 Martin Bergant on a sendtrain in Mišja peč
Slovenian World Cup competitor, Martin Bergant, was on a sendtrain in Mišja peč. He had two amazing days. First day he completed the first part of crimpy and bouldery Človek ne jezi se (8c). Next day he crushed another 8c, the powerful classic Talk is cheap in the left part of Mišja peč.
Teenagers from Balvanija bouldering center in Ljubljana visited Mišja peč again. 12 years old Tia Brnot Mrak ticked Oktoberfest and Mozaik (both 8a), Isak Naja climbed Samsara (8a), which was done also by Nace Sedmak. Crazy strong these teenagers! More to come for sure!
Projekt OSP has rebolted easy routes on the far right side of Mišja peč.
In the Croatian part of Istria, more precise, in Buzetski kanjon, in sector Pengari, Marko Kalčić did a first ascent of a new combo route, Boomboker (8a+/b). The route starts in Bleach (8a+), does the crux of it, then you have a new bolt to the left and after you join the top part of Mirna (8a+). New, the hardest route of the sector, waiting for the first repeat, try it out!
Also in Buzetski kanjon, in sector Đoser, Ivana Staraj sent another 8a+, this time short and bouldery Radioactive.
Thumbs up to all of you guys and girls.