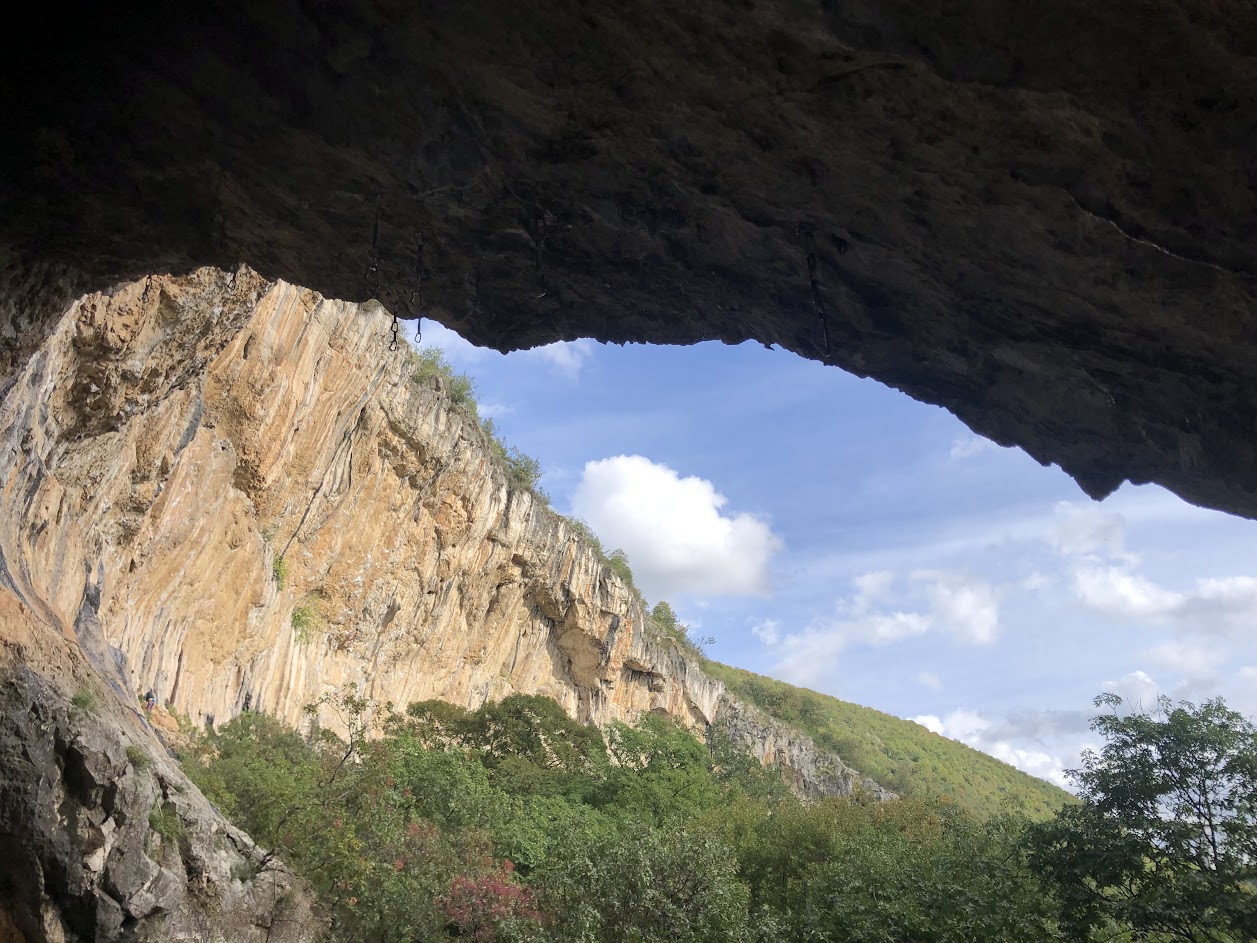 Teenagers in Mišja peč
Last weekend Slovenian teenagers visited Mišja peč. 12 years old Tia Brnot Mrak cruised the classic power endurance Mrtvaški ples (8b), while 17 years old Sara Čopar succeeded in Kaj ti je deklica (8b+) on her third go. Martina Čufar did the first female ascent of this amazing 35 meters long route back in 1997 as the fifth female on the world redpointing 8b+. Deklica (8b+) was also climbed by Lan Mastnak. Sara also sent the first part of Chiquita (8a), with ease on her second go. Bright future ahead of us!
Last Saturday, Projekt OSP reequipped the easy routes on the left part of Mišja peč. Great work, guys! This Sunday they are rebolting in the central part of Mišja peč, so please keep away.
In the last days it was sunny, cloudy, rainy and again sunny and rainy again. All the tufas are dipping now in Mišja peč and the big Osp cave is filled with lake. We hope, it dries out fast!