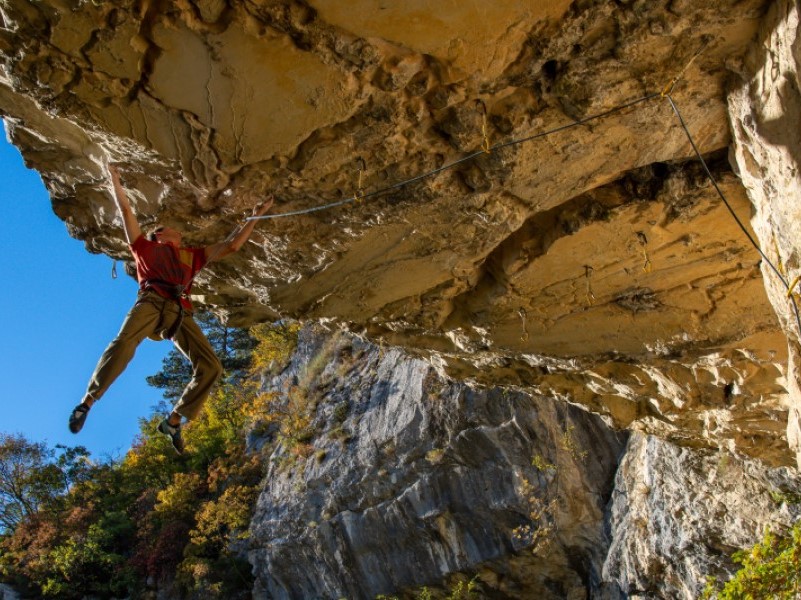 News from the climbing scene in Istria
What happened on the climbing scene during the last days in Istria?
We can start with women this time. Lana Skušek climbed her hardest route, the long and beautiful Kaj ti je deklica (8b+) in Mišja peč. Vita Lukan took down the powerful Missing drink (8b+) on her second go.
Young and strong Andrea Chelleris returned to Mišja peč and redpointed the classic Mrtvaški ples (8b).
15 years old Pole climber, Tymon Herod, succedded in Sonce v očeh (8a+) and Corto (8a) in Mišja peč, while in Pandora he did Neytiri (8a).
In the big cave of Osp, Croatian teenager Adrian Grbac Lacković onsighted his first 8a, the first part of tufa kingdom, Active discharge (8a).
In Croatia, in steep and lately reborn Krkuž, Gianfranco Dušić made a first ascent of Gušti su gušti. The route that starts in Žunta (8a+) and by its 3rd bolt turns left, was already repeated by Marko Kalčić. The grade has settled around 8a.
Klemen Bečan was climbing in HC, where he managed to sent the last project over there, now with the name Vanlife and a proposed grade of 8a. The route is characterized by very small holds, even smaller footholds and long moves.
Projekt OSP has rebolted the left part of sector Babna in Osp.
More to come …