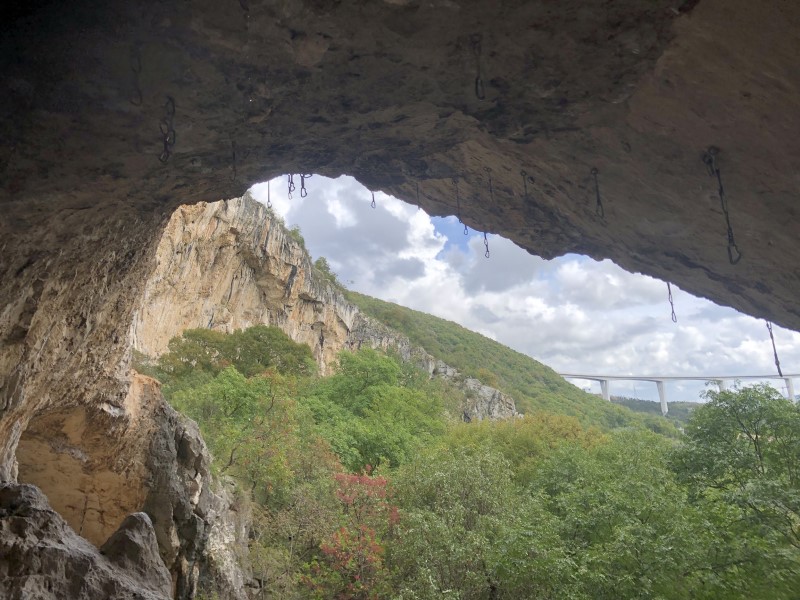 Mateusz Haladaj sent Sanjski par extension (9a) in Mišja peč
Mateusz Haladaj from Poland sent Sanjski par extension (9a) in Mišja peč. After falling after the last bolt last year, he came back this year with Poland Youth climbing team and clipped the chains. Mateusz has already done three 9a+'s and more than a dozen 9a's around the Europe. He found Sanjski par extension (9a) hard for its grade even using a kneepad. More information about the route you can find here. The video of his ascent can be found on his Instagram profile.
17 years old Michal Korban climbed his hardest route till now by doing the first part of Sanjski par (8c+), day after he also ticked the classic Mrtvaški ples (8b). His colleagues were also very succesfull. Jerzy Laskowski crushed another 8b, this time long & techy Pikova dama (8b) and Tomek Zacharewicz did the chipped Marioneta (8b/b+).
In the big cave of Osp, another Pole climber, Lukasz Debowski, redpointed 40 meters long and very steep beast, Bala Bala (8b+).
From Ukraine Youth climbing team, only 10 years old Konstantyn Pankov set his and Ukranian personal best by doing Giljotina (8a). His teammate, Anastasiia Lukashina, climbed amazing Popaj (8a+) and Lahko noč Irena (8b), all in Mišja peč.
Enjoy the climbing in Istria!