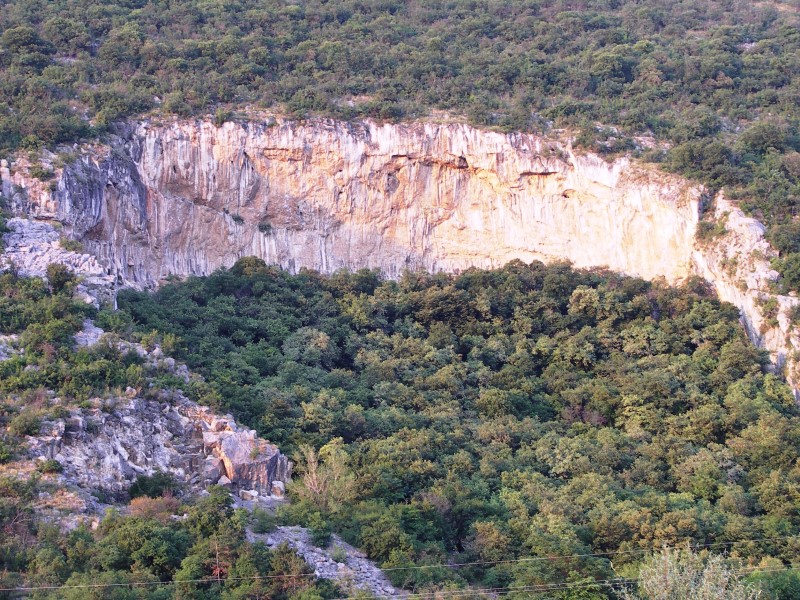 Jakob Bizjak ticked Martin Krpan (9a) in Mišja peč
Jakob Bizjak ticked one of the routes from his wish-list, Martin Krpan (9a) in the right part of Mišja peč. The first Slovene 9a and the third one for Jakob. Big congrats, Jakob Bizjak – Bizi! Some history about the route you can find here.

Another Slovene climber, Janez Miklavčič, climbed one of his nemesis routes, the long, kind of awkward but still very nice Gorenjski šnops (8b) in the central part of Mišja peč.

Honzal Novak from Czech republic did the classic Mrtvaški ples (8b) in the same crag.

Last time, we forgot some ascents from Pole Youth climbing team. Maja Oleksy powered thru her hardest route until now, the powerful Missing drink (8b+) in the "freezer" of Mišja peč. She smashed as well Samsara and Mozaik (both 8a) at the same crag. Missing drink (8b+) was done as well by Mikolaj Heretyk, Wojtka Michlewskiego and Piotr Nižnik. Piotr brought home as well a fast ascent of Helikopter v omaki (8b) in the big cave of Osp. Milena Ciechanowska did her personal best by clipping the chains of Sonce v očeh (8a+) in Mišja peč as well. Besides that, she also fired Mozaik (8a).

Their coach, Mateusz Haladaj, redpointed Sanjski par extension (9a) in Mišja peč (check the older climbing news) and onsighted the amazing tufa-fest called Troja (8a+) in the big cave of Osp.

The weather forecast for the next days looks very promissing, so book your accommodation as soon as possible and see you on the rocks of Istria.