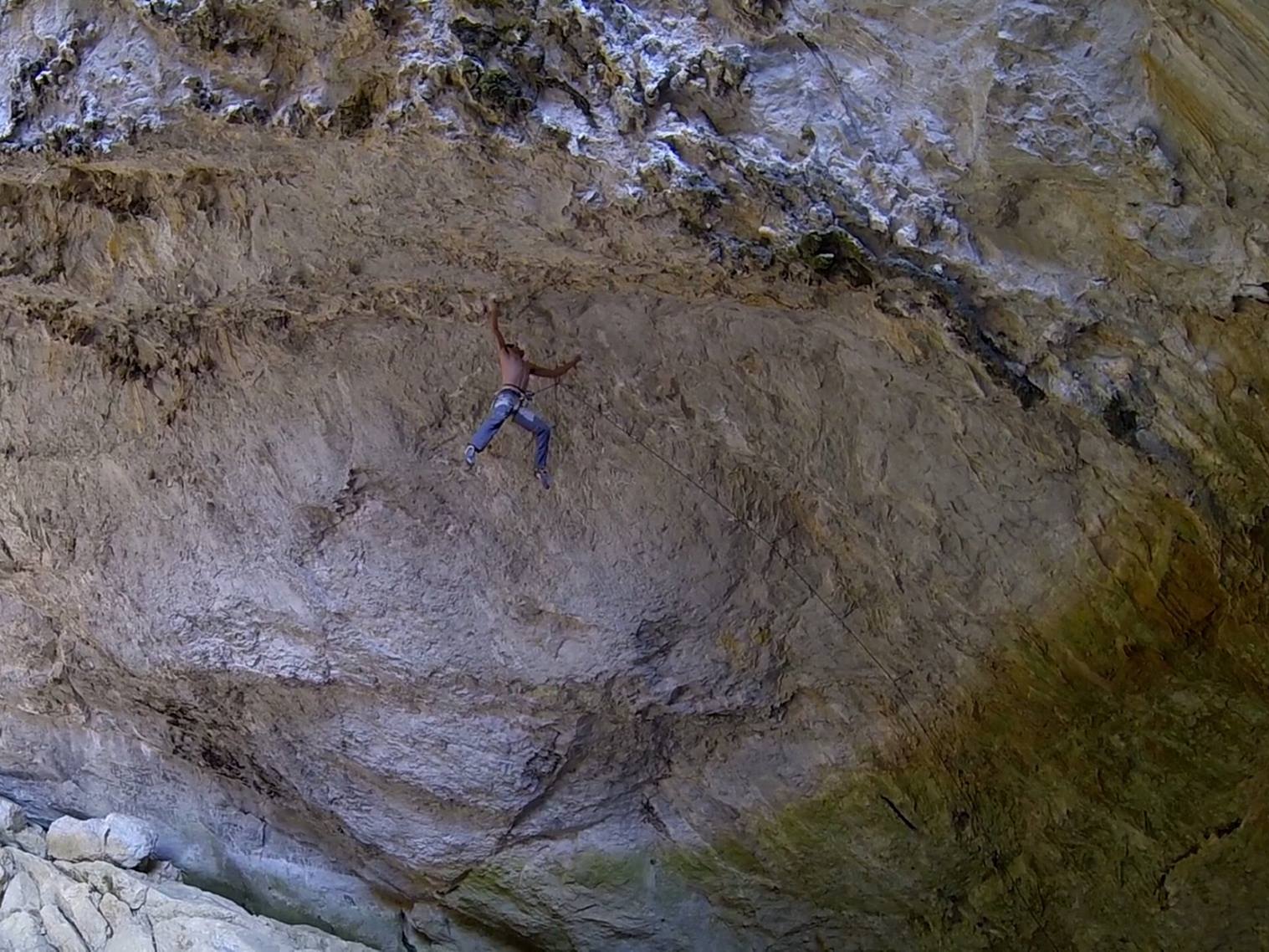 Matteo Menardi redpointed Halupca 1979 (9a) in Osp
Matteo Menardi in Halupca 1979 (9a), the big cave of Osp @ photo from his FB
Only 18 years old Italian climber Matteo Menardi from Cortina d'Ampezzo redpointed his third 9a, Halupca 1979 in the big cave of Osp. Halupca is extremely overhanging route about 25 meters long, with resistant first part that leads directly in to a hard boulder sequence on flat pinches and extreme drop knees followed by a good rest and some endurance climbing on tufas until the top. It was bolted by Klemen Bečan and freed by Matej Sova back in 2008. Bravo, Matteo!
Another astonishing news comes from Limski kanal where Goran Matika managed the first repeat of the hardest route over there, Starec in morje (8c), which was first ascended by Franci Jensterle two years ago.
Winter conditions are justifying their fame! Don't miss them out!