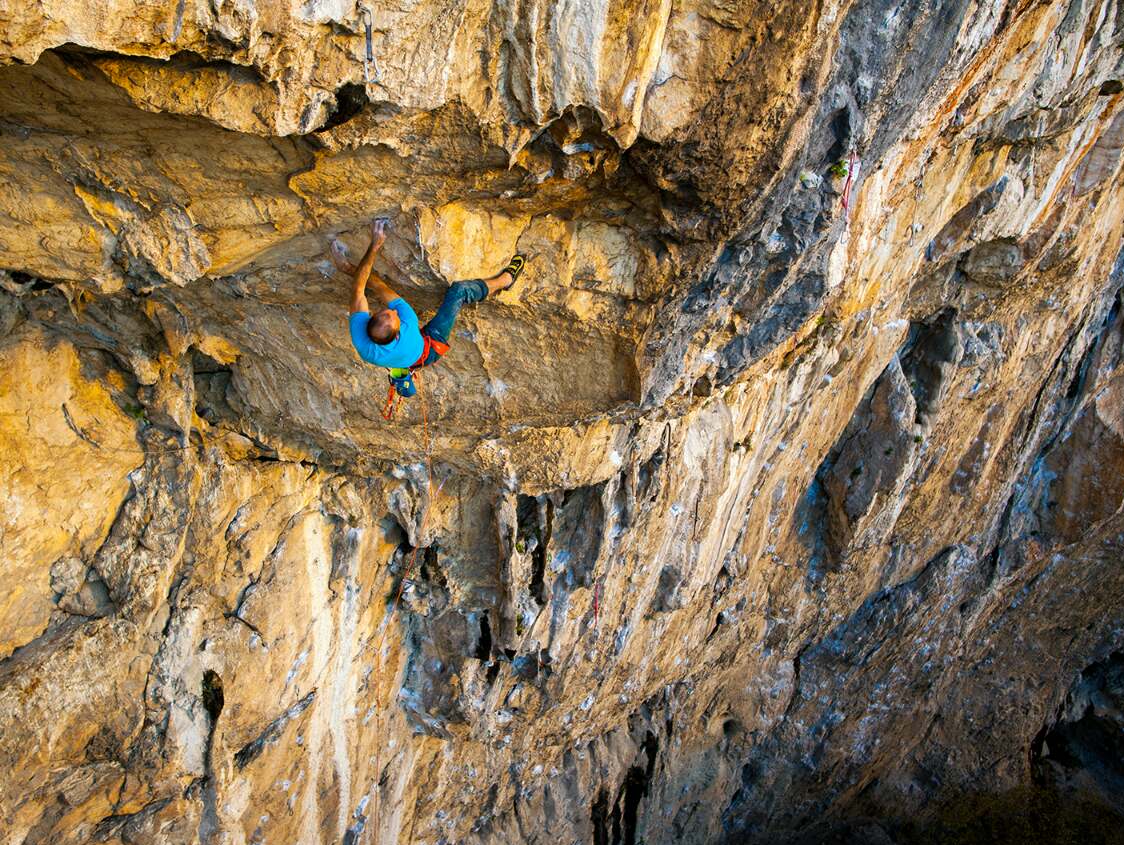 Igor Corko climbs Millenium, 8b+ in Misja pec
Igor Čorko in Millenium (8b+), Mišja peč @ photo by Luka Tambača
Couple of days ago, 46 years old Croatian, a real local climber in Istria, ticked one of his longest life projects. Igor Čorko redpointed 40 meters long Millenium, route passing the steepest upper part of Mišja peč. Millenium (8b+) is the extension of the classic Mozaik (7c+) that after its first chain goes directly in the big roof above it. It was bolted by Italians and freed by Luka Zazvonil in the winter of 2000, that's why its name.
Usually after the last competition of the World cup circuit taking place in Kranj, many world best lead climbers head to Slovenian outdoor power house, Mišja peč. This year we had caught only the ascents from a Japanese female competitor Risa Ota, where she easily on the second go crushed Iglu and Corto (both 8a).
Jernej Kruder visited Pandora and on his flash go clipped the chains of Marmots at work (8a+/b). Unfortunately for Jernej, everything else was wet.
The other big news is that the »boulders« on the old parking place under Mišja peč were removed and it seems like the old parking under Mišja peč will have its reopening soon. Yeeeey!
Hopefully there will be some more sun in the next days!