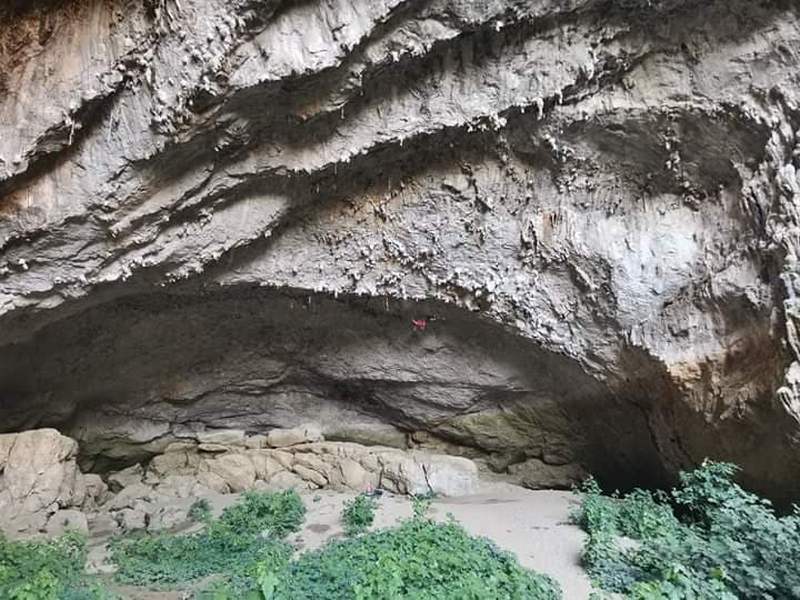 Mina Markovič climbs Halupca 1979 (9a)
Photo @ Mina Markovič in Halupca 1979 (9a) in the big cave of Osp
Great news come from the big cave of Osp, where Mina Markovič did a first female ascent of Halupca 1979 (9a). This is her second 9a after La Fabela pa la Enmieda in Spanish Santa Lynia, a couple of years ago. For a successful ascent Mina needed nothing more than just 12 tries.
Halupca 1979 is in the center of the big cave in Osp and was bolted by Klemen Bečan in 2007 and next year first ascended by Matej Sova. It is composed of power endurance start followed directly with hard boulder for about 9 moves on bad pinches, underholds and extreme drop knees in full roof. After the crux you have a good rest still in full roof which is followed by endurance climbing on tufas and blobs till its anchor on around 20-25 meters of height. Until now it counts 11 redpoint ascents. Bravo Mina!
In Mišja peč, Maša Arnšek redpointed the classic Samsara (8a).