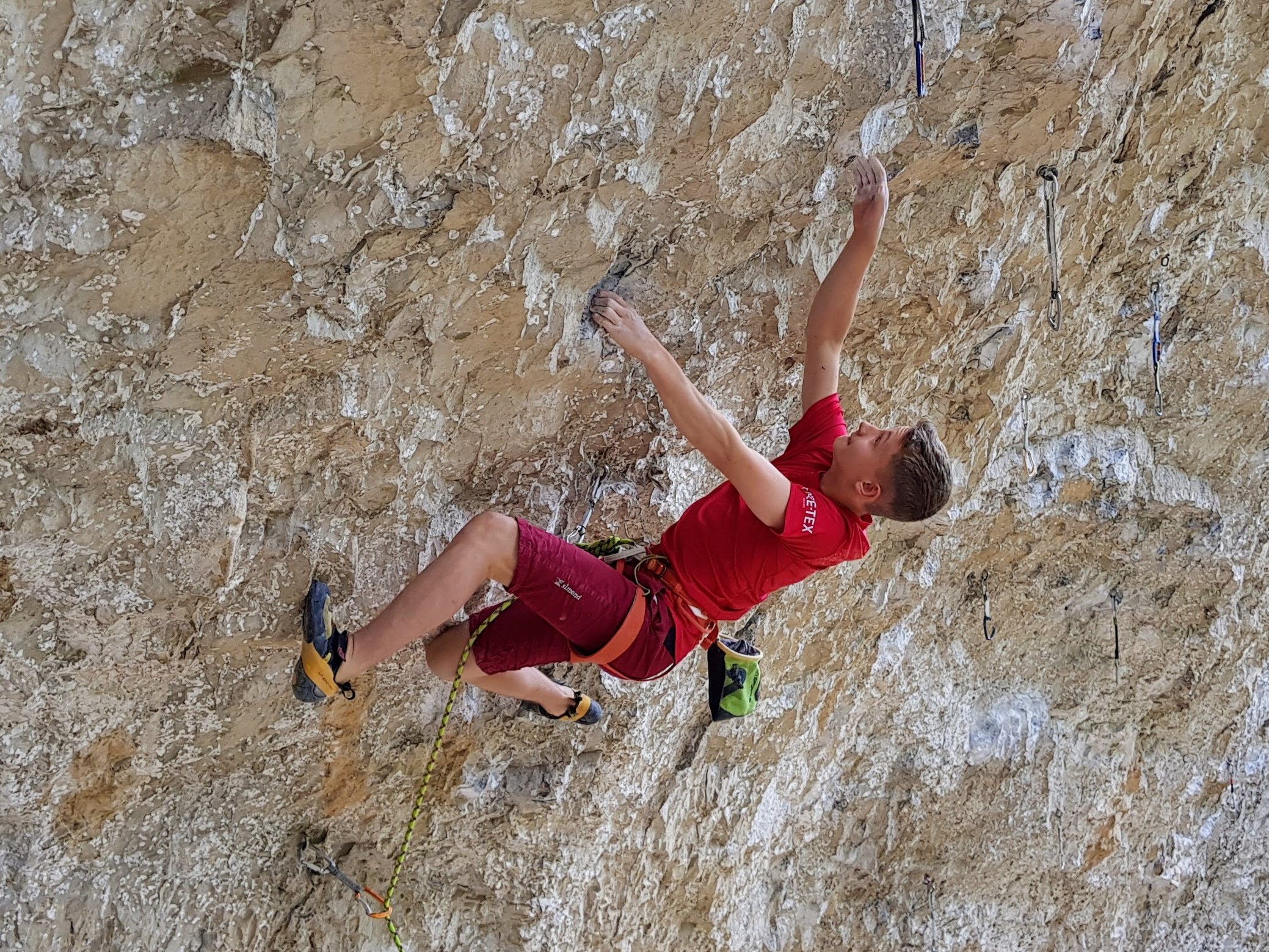 14 years old Samo Golob sends Marjetica (8b+)
Seems like this summer weather allows climbers to achieve their personal bests without a problem.
This weekend, only 14 years old Samo Golob sends Marjetica (8b+) in Mišja peč, his first 8b ever. Samo is a son of the first Slovenian 9a climber, Jure Golob. His father Jure is known by extreme power, non-stop laughs and of course by the first ascent of Slovenia's first 9a, Martin Krpan, in Mišja peč, back in 2001. He was also the first Slovenian male who won the international competition by winning Top Rock Challenge in Cortina D'Ampezzo, already 22 years ago. Jure is still climbing super hard, but now he has a new motivation, his son, that is climbing harder and harder. Maybe the first 9a father and son are here, behind the corner, who knows?
Anyways, grades don't matter that much. The most important thing in climbing is having fun with your beloved ones, family, friends, enjoying the nature, discovering new places and pushing yourself to your physical limit. Have fun guys and see you at the crag!