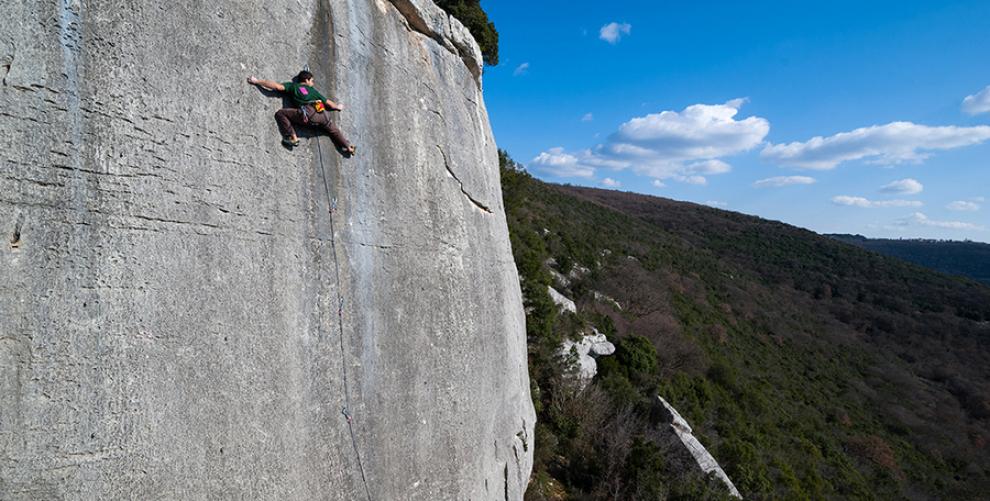 New hard route in Dvigrad
We had already reported about French climbing couple from Grenoble, Quentin Chastagnier and Lea Philippon climbing in this region. This time we got news from them from classical Dvigrad. Quentin tried a bit Malvazija, but then decided to bolt a blank slab just right of it. Later he climbed the route and named it "What we gonna do with the drunken climber" and graded it as 8c. For sure nice and hard addition to beautiful Dvigrad.
From Dvigrad they continued their long travel to secret spot called Medveja. There he successed in Aria di golpe, 8b+ in 2nd go and onsighted as well Venga vecchio, 8a. Last news we heard he was trying the famous The core, 8c+.