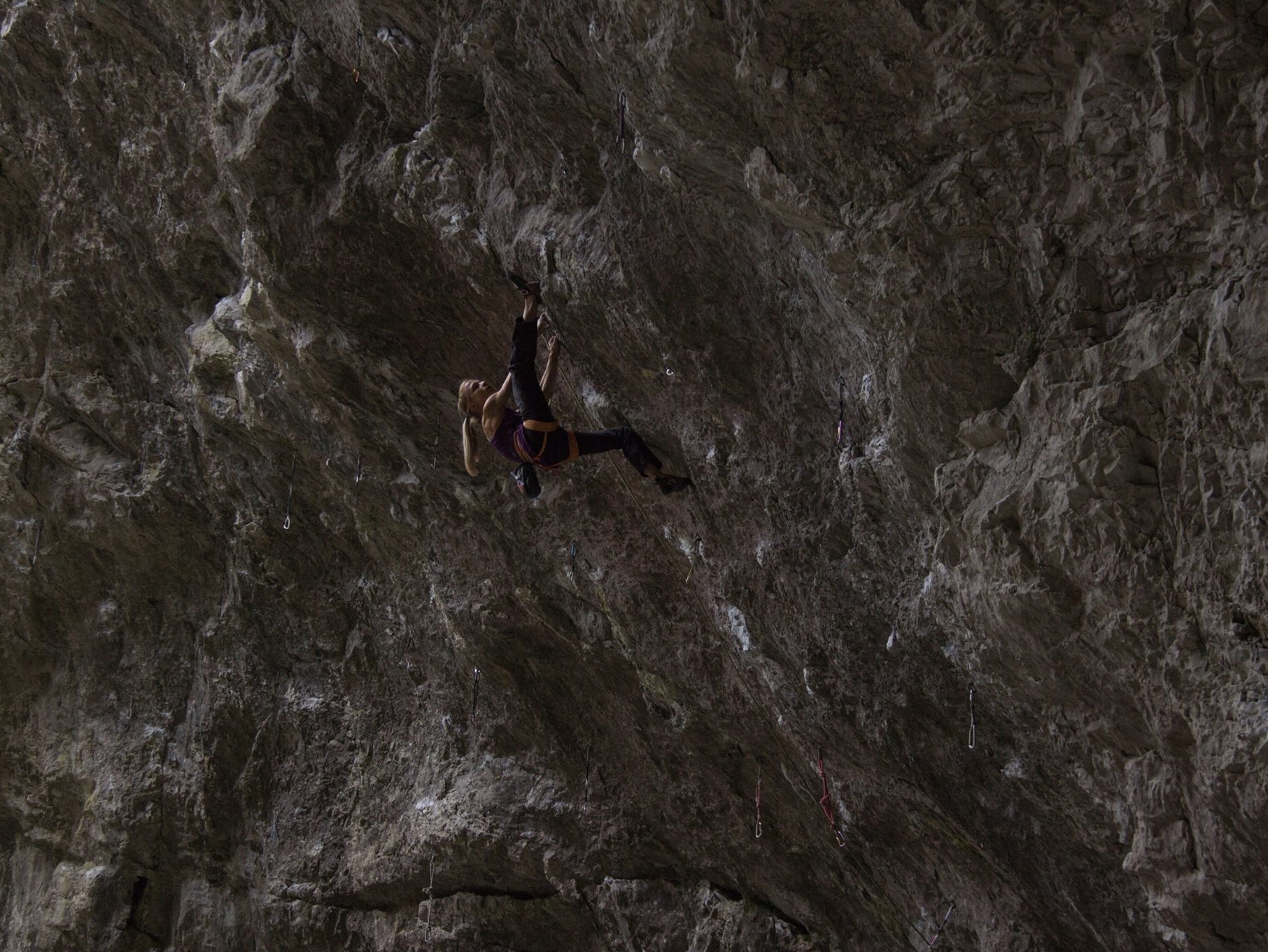 Rocktober
on photo Urša Florjančič climbing Happy mix (8a) in Skedenj
Rocktober started perfectly, temps dropped down, conditions arrived and climbers showed up all around, that is why also many hard climbs got crushed. Hmmm…where to start?
Restless Franci Jensterle aka Frenk first broke a crucial hold in the second part of Working class hero (8b+) in the big cave of Osp, but later still redpointed the route without it and made a hard 8b+ even harder. 🙂 Upgrade?
Secret crag Skedenj got prime, so Urša Florjančič fired the crimpy Happy mix (8a). Her boyfriend Boštjan Weingerl was also successful in Underground doesn't stop (8c), a fifteen meters horizontal extension with good holds and many long dynamic moves after the first bouldery part of El trabajo del borracho (8b+), which was done by Jakob Bizjak as well.
In Buzetski kanjon Goran Matika made another first ascent, this time in sector Đoser redpointed the hardest route over there, fingery testpiece with the name Kameno srce and a proposed grade of 8a+.
Amazing, keep on rockin' guys!