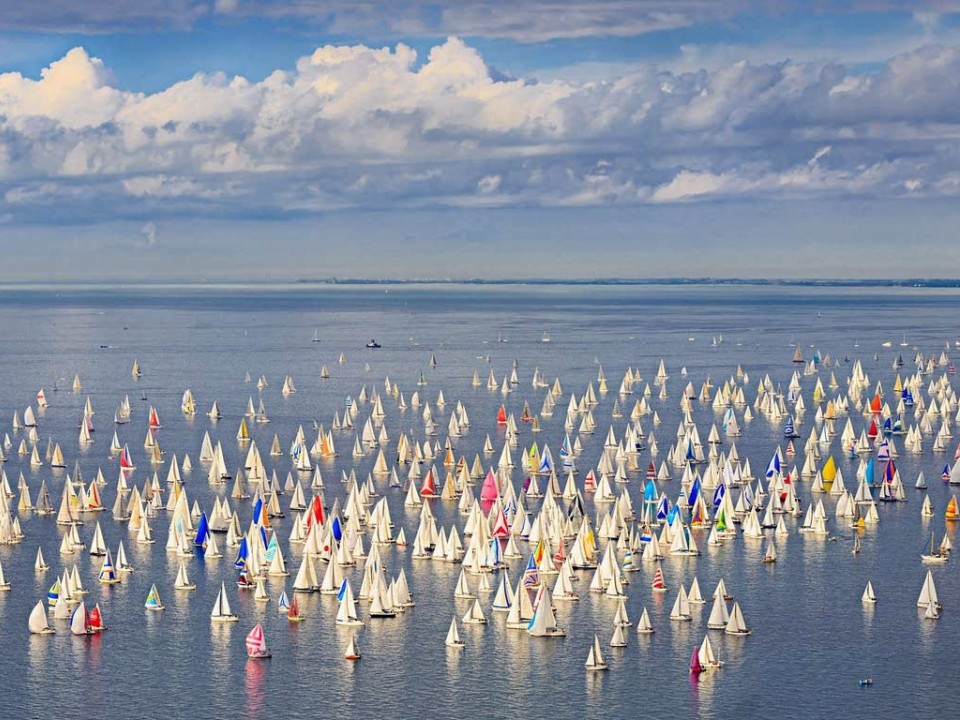 The climbing season is here!
@photo from last weeks Barcolana, a historic sailing international race taking place every year in the Gulf of Tieste
The season for climbing in Istria finally arrived. Last week people from all over the globe were climbing in the summer crag of Baratro, on the sunny winter crags of Napoleonica, hardcore Mišja peč and Osp, as well in Črni kal, not to mention the south faces of Buzet like Kompanj, Buzetski kanjon, Istarske toplice or even Pandora, Medveja and so on.
Some of the most spectacular ascents from the past week:
Andrea Padoan crushed his second 8c, Il sultano nero in Baratro, after last year's disappointment in a route when he broke the third hold in this long endurance test piece and then finished on its top. This year he returned after the success in his first 8c, Il sicario sanguinario some weeks ago and crushed it on his fifth attempt this year. In the big cave of Osp he clipped the chains of the soft Helihopter v omaki (8b) on his third go! Well done!
Ana Senegačnik Kurnik reached her personal best with redpointing the 55 meters long and super steep endurance challenge called Bitka s stalaktiti (8b) in the big cave of Osp.
In the same cave Romanian George Stanescu climbed Active discharge (8b+), the same route was done as well by Polish Wojtek Pelka who did it on his second go, while before onsighted its first part (8a). He onsighted as well Troja (8a+). Besides he also fired the classic Mrtvaški ples (8b) in the neighbouring Mišja peč, which was redpointed also by another Polish climber, 15 years old Rafal Bak.
The weather forecast for the weekend is rain, rain and again rain. Don't forget with this temps and rainy weather you can still climb without the problem in the big cave of Osp, Mišja peč, Črnotiče, Pandora, Istarske toplice and many other crags. Wait until the Monday when the sun hits the walls back again and perfect conditions arrive. Have fun!