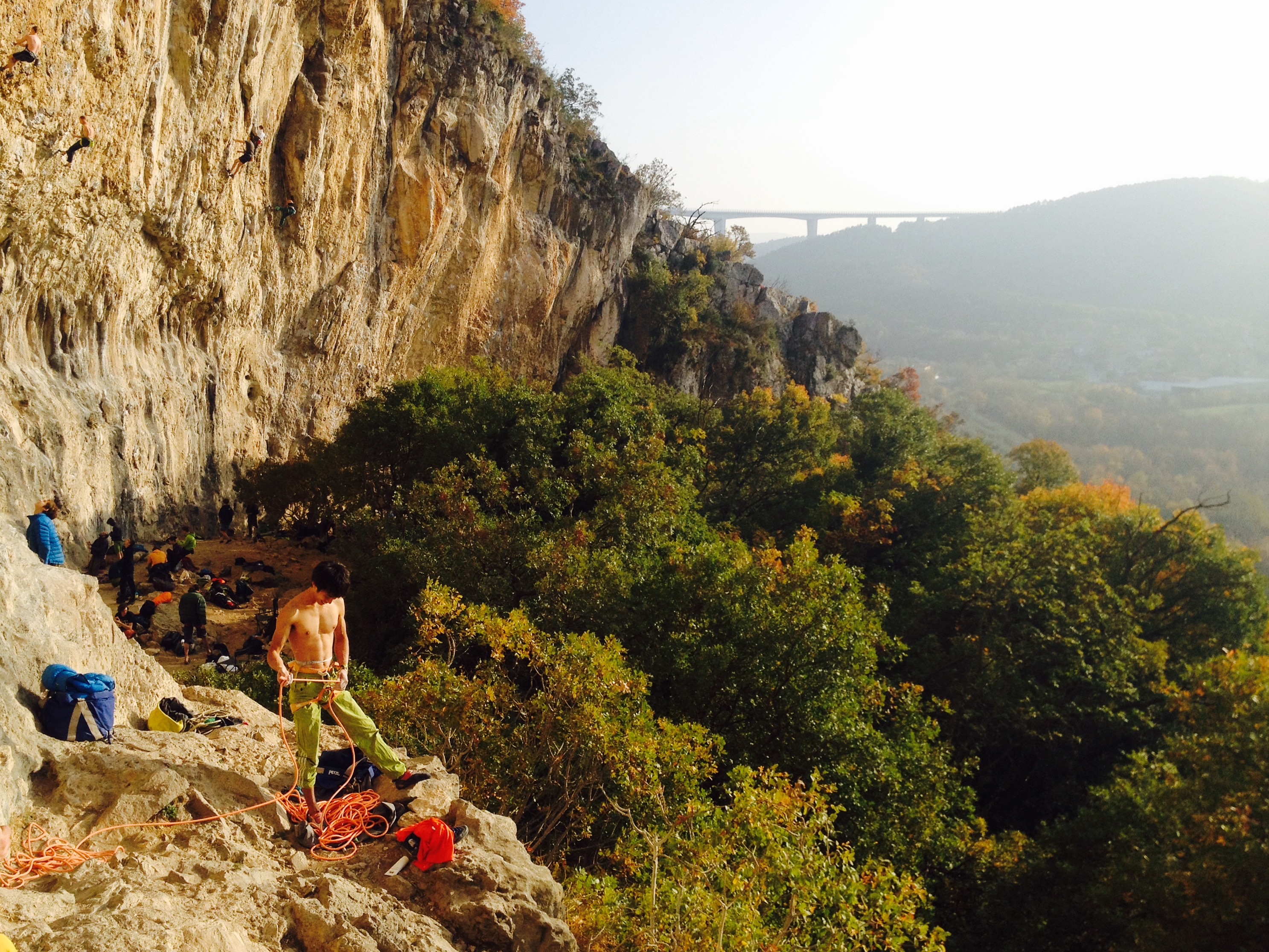 Sachi Amma, Adam Ondra, Ramon Julian & other strong climbers in Mišja peč
After the last stage of IFSC lead world cup that took place in Kranj this weekend, many competitors visited famous crag Mišja peč. Almost everybody from the world of competition climbing is enjoying rock these days in Mišja peč!
There has been so many impressive ascents, that we don't know where to start.
Ramon Julian Puigblanque had a productive on-sighting times in Mišja peč. In just one day he onsighted long Albanski konjak (8a), crimpy Sonce v očeh (8a+), powerful Marjetica (8b) and challenging Corrida (8c).
Sachi Amma for the warm-up also almost onsigted Corrida (8c), but unluckilly fell on the last move. Second go he just easily walked it through. Besides that he climbed Histerija (8c+) on his third try.
Adam Ondra is trying his link-up project in Tedi's cave and making some good progression. This is going to be very hard!
Peter Sindel redpointed Karizma (8b+), Maciej Dobrzanski Strelovod (8c), Tim Reuser flashed powerful Mrtvaški ples (8b) and Mina Markovič, winner in Kranj and female overall lead winner of the world cup season 2015 that ended this weekend, flashed the long Gorenjski šnops (8b).
Sebastian Halenke was climbing in the right part of Mišja peč. On his 2nd go he smashed Missing drink (8b+) and after that he did on the first try Konec mira (8c/c+).
Gianfranco Dušič executed in long and hard J.S.F.K. (8b), Karolina Nevelikova from Czech republic redpointed Corto (8a) and Rok Blagus sent crimpy Chiquita (8b).
16-years old Czech Jakub Konečny showed his good shape while climbing Corrida (8c) on his third attempt and redpointing Natural link (8c) as well.
So many hard ascents it is hard not to forget something important. Keep crushing strong people and have fun! 🙂