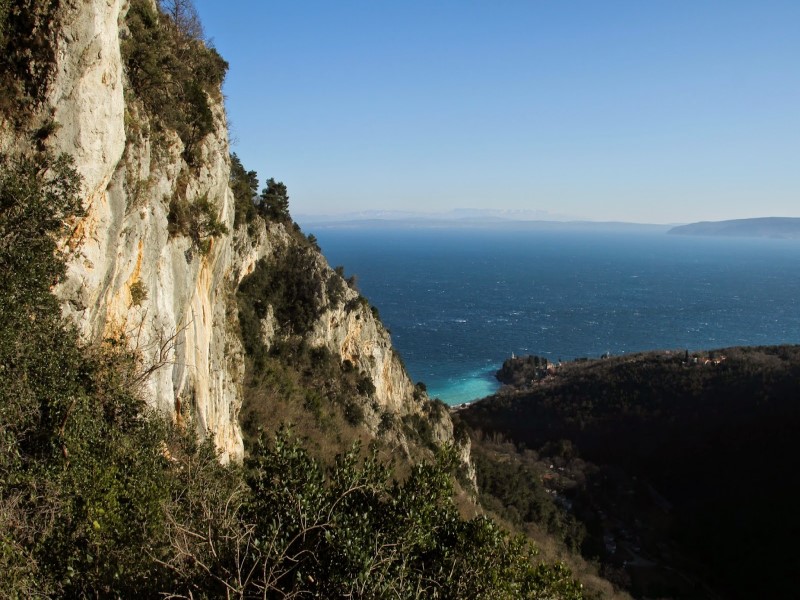 The Core (8c+) in Medveja by Domen Škofic
Domen Škofic returned from his winter holidays in Catalonia (Spain), where he sent a remarkable number of hard routes in Santy Linya and Siurana. He visited Istria in the last days, more specific the wonderful crag of Medveja, hardcore sector Knezgrad. There he succeeded in the classic route called The Core (8c+) in just a couple of goes. The route was bolted by Andrea Polo and first ascended by Klemen Bečan back in 2011. It was first graded as 9a but after downgraded to 8c+. Adam Ondra onsighted it and even proposed a grade of 8c/c+. It is characterized by powerful start on tufas and a hard endurance vertical wall with small crimps and poor footholds to the top of the wall.
Domen Škofic said he will be back to Medveja to finish More (9a), another Adam Ondra's first ascent in this marvelous crag with the view on the sea and mainly three star endurance routes on tufas and crimps.
In Slovenian part of Istria, in Mišja peč, Ajda Remškar executed and sent Giljotina (8a) on her second go. A couple of hundred meters to the left, in sector Babna above the village of Osp, Jaka Šprah ticked the hardest route over there, Veper lady (8b).
The weather forecast for the next days looks promising as it says sunny for the weekend, a little bit of rain on Monday and sunny back again for the following days.