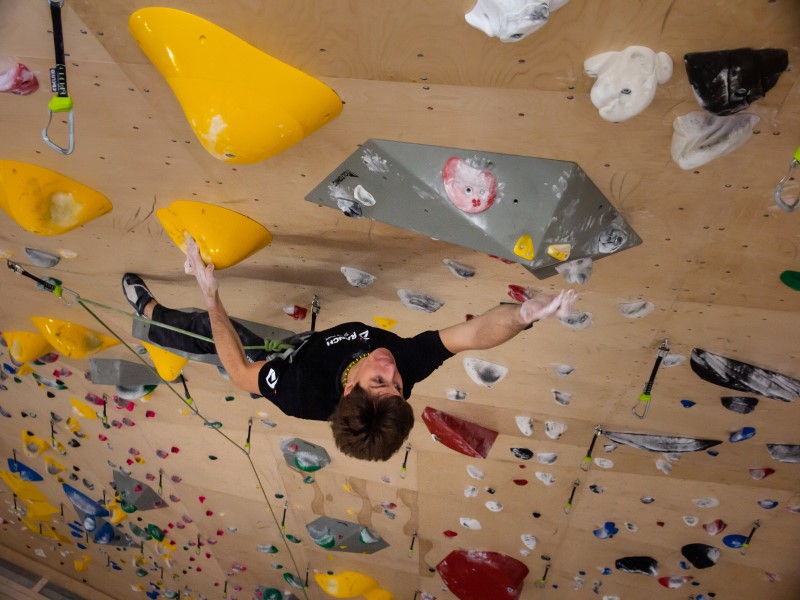 FA of The End (8c+) in Medveja by Domen Škofic with an interview + other ascents
About a week ago Domen Škofic made a first ascent of Andea Polo's route in Medveja with the name The End and proposed grade of 8c+. We have made a short interview with Domen about the route, his current life and plans for the future. Here you can see the full video of his first ascent of The End (8c+). Enjoy!

Hi Domen! First we have to give you congrats for the fast ascent of The Core (8c+) and first ascent of The End (8c+) in Medveja. How are you?
Thanks, I am great. Again I have time to enjoy rock climbing, so just top.
Can you describe a bit both routes? How many tries did you need and so on?
I am really happy that I have returned to Medveja. Climbing and the scene there are just amazing and I am looking forward to return soon. I have climbed The Core and The End both in four tries and both of the routes deserve five stars in my opinion. They are totally different styles of climbing though. The Core is a long one with many rests and two distinct cruxes. The End is a total power endurance challenge with 30 hard moves where you need to be fast.
By chance, have you made a replica of those two routes in yours Climbing Ranch?
No, but I really like the idea. Thanks! 🙂
How is 9b indoor project named Godzilla in Climbing Ranch going? The hardest indoor route in the world…here you can watch the video.
For now I have changed Godzilla for rock projects but will return back on it on the end of the March. It looks promising as probably I will get the company of the World Cup's strongest climbers. I really wish that this route gets a first ascent as it is really hard.
What about the neighbouring route in Medveja, More (9a), first ascended by Adam Ondra? Have you tried it? Will you return to do this one too?
I have already tried More (9a), but one day wasn't enough for it. I have to return there with really good skin as it has one specific move from a very sharp crimp. I left the quickdraws in, so I have one reason more to come back. But first I am leaving to Spain for a month.
Thanks for the answers, stay strong and see you in Istria!

And now some other ascents from the last days in Istria:
Lucija Tarkuš has finally done the powerful classic Talk is cheap (8c) in the left part of Mišja peč. She has onsighted as well the beautiful first part of Chiquita (8a).
In top shape Matjaž Zorko ticked the artificial powerfest Marioneta (8b) and made a first ascent of combination of two routes, Caffe expresso (8a+) and Nočna kronika (8b). After the first crimpy boulder in Caffe expresso (8a+), you climb direct into Nočna kronika (8b) until the top of Mišja peč. He called it Caffe kronika and proposed a grade of 8b+.
The weather forecast for the next days looks nice, seems like this winter is just perfect for climbing in Istria. See you on the rocks!