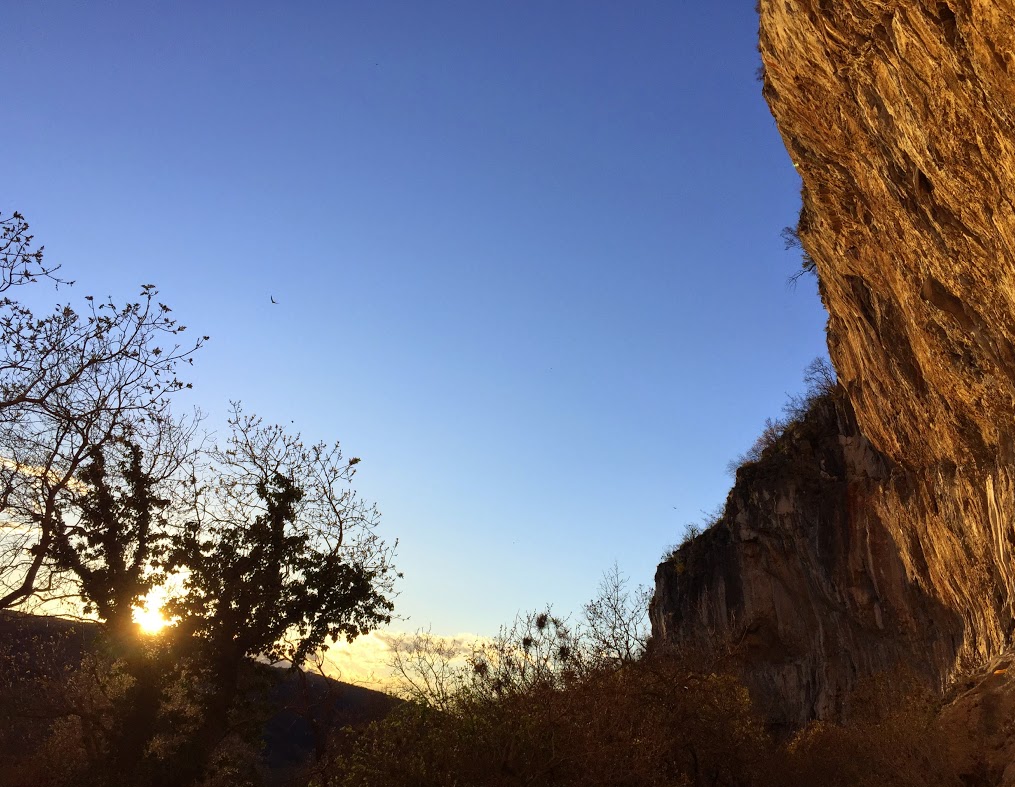 Vita Lukan climbed Histerija (8c+) in Mišja peč
Photo @ Mišja peč in the sunset
The weather in the last days is just great in Istria. The conditions for climbing are prime. Sunny all the time, with low humidity and some winds now and then. The only problem are restrictions due to Coronavirus. Movements in Slovenia and Italy are limited to municipalities and you may only pass the local borders in limited cases based on the list of exceptions. Physical activity outside is promoted, but be mindful of social distancing measures and recommendations on lowering the spreading of the virus.
And what was climbed last week?
Vita Lukan used perfect climbing conditions in Mišja peč and quickly climbed the beautiful Histerija (8c+) in the central part of the wall. First 8c+ for Vita and the 3rd female ascent after Natalija Gros in 2008 and Mina Markovič in 2015. Here you can watch Natalija Gros in first female ascent.
Also, in Mišja peč, Zan Lovenjak Sudar smashed crimpy and powerful Človek ne jezi se (8c), while Matjaž Zorko ticked Corrida (8c) and the longest route in Mišja peč, rarely repeated in the last years, Bastilla (8b+). Another 8c, Strelovod was done by Rok Repek. Martin Bergant redpointed the hard Chiquita (8b) and Tjaša Slemenšek fired Iglu (8a).
In Croatia, in HC, Klemen Bečan made another first ascent of Esmeralda (8b+) and bolted another project. In Kompanj, he managed the first repeat of Rubi Silence (8c/+), which was first climbed by Austrian climber Bernhard Fiedler. He thinks the route should be downgraded to 8c. In the same crag Maila Petrucco redpointed her first 8a, the beautiful crimpy endurance testpiece, Raw powder war.
In Medveja, in sector Veli Jože, local climber Gianfranco Dušić made a first ascent of a new route, now with the name Sin city and a proposed grade of 8a.