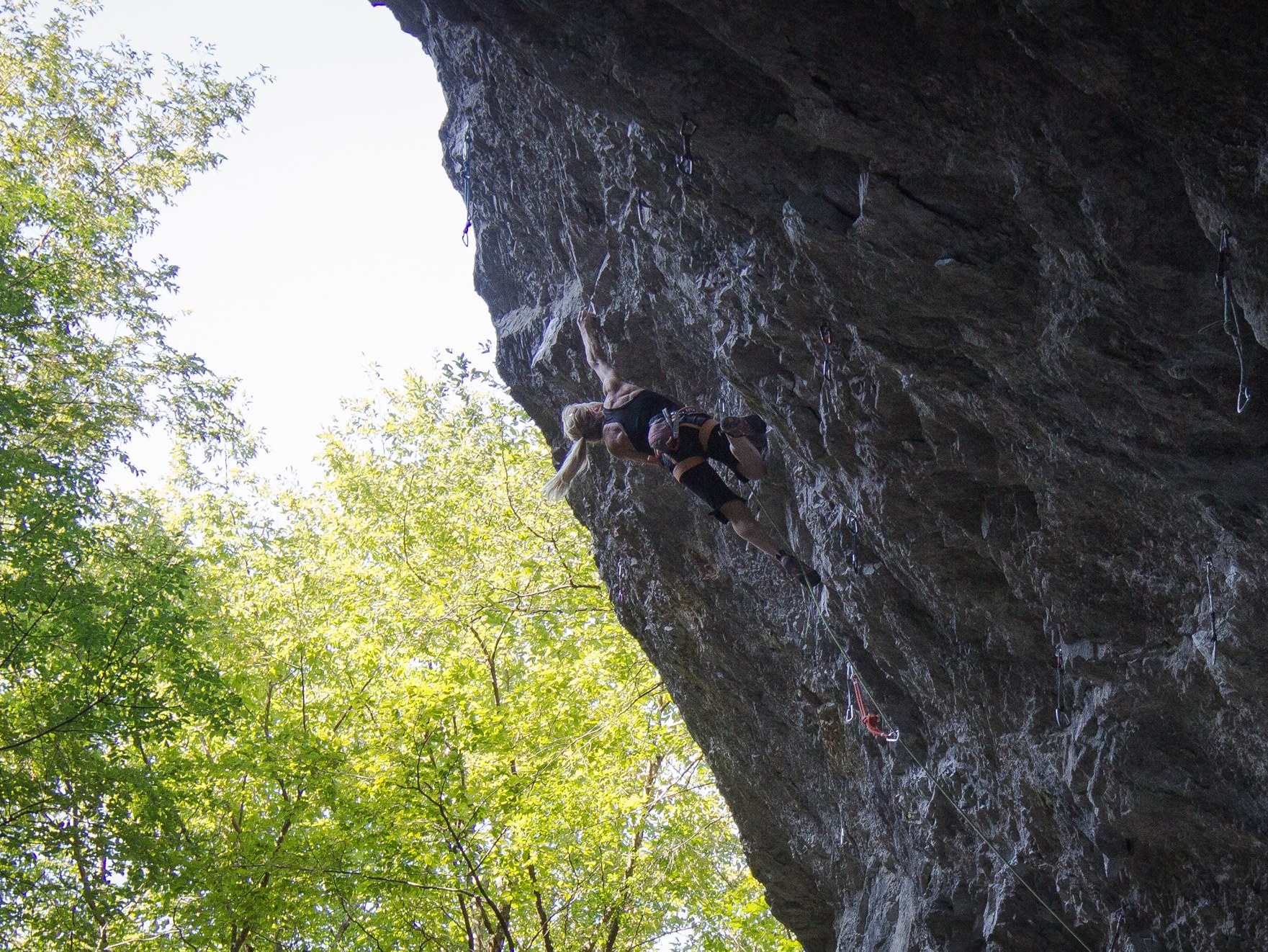 Week update
Urša Florjančič in Sex and candy (8a+) in Skedenj close to Sežana
Last week's highlights in sport climbing in Istria were for sure strong girls' ascents.
Mina Markovič took a break from her routine training in the gym for the upcoming lead World Cups and visited Baratro, where she managed the one-day ascent of Il sicario sanguinario, the classic crimpy endurance test piece graded 8c. Wuau Mina, keep on crushing!
Urša Florjančič clipped the chains of her first 8a+, the Skedenj's classic named ''Sex and candy'', which is about 25-30 meters long and is for sure one of the best routes of this grade in the area. Thanks to Andrea Padoan who has bolted it! And yeah of course, well done Urša!
The weather forecast for the weekend seems quite shitty, but after Monday nice weather will be back with cooler temps. Don't forget, you can always climb in rain in Mišja peč or in the big cave of Osp. Have fun climbing!