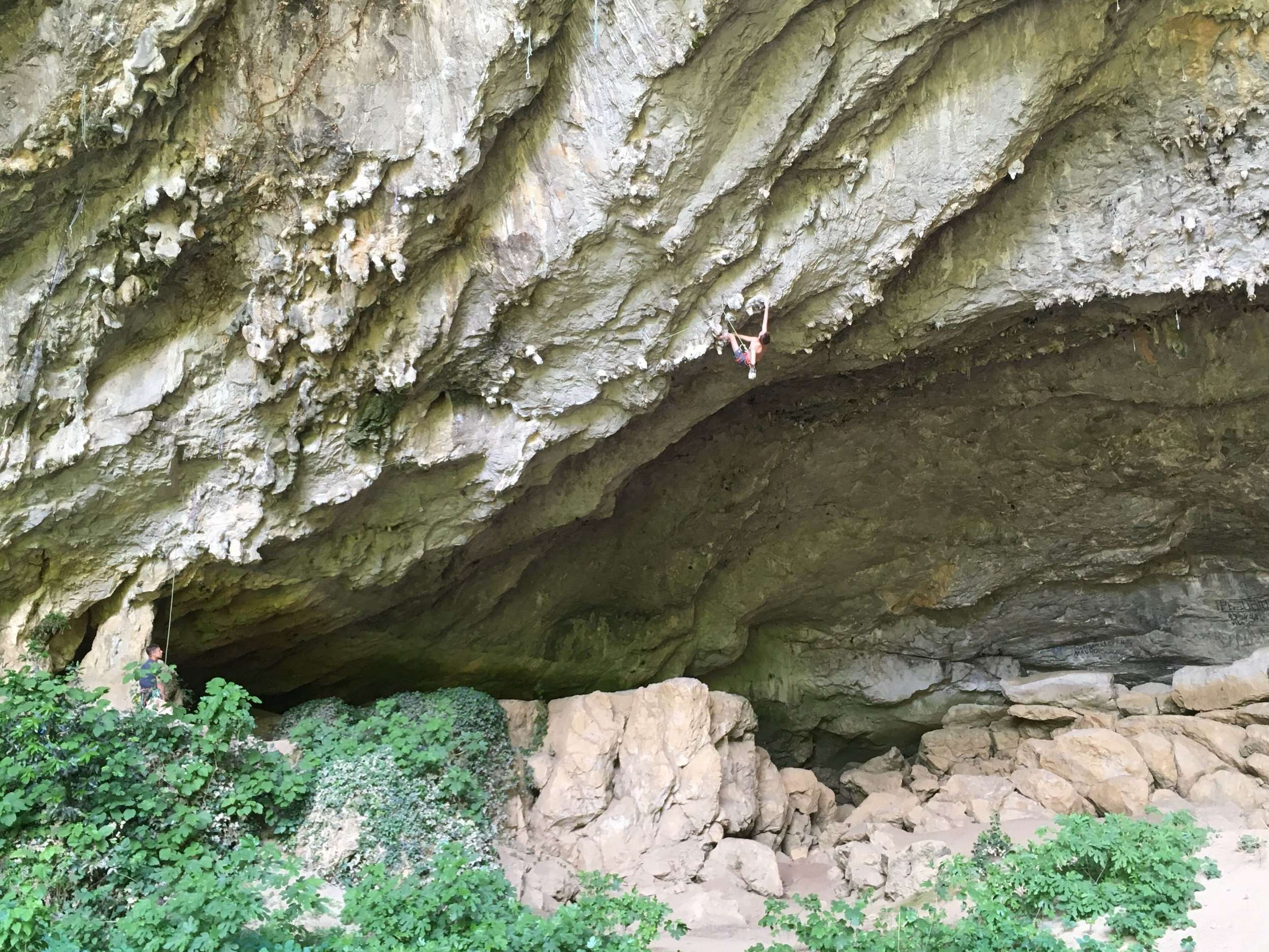 Timotej Romšak onsighted Bitka s stalaktiti (8b)
photo @ Timotej Romšak while onsighting Baram Baram (8a) in the big cave of Osp
Only 15 years old Timotej Romšak onsighted his first 8b, Bitka s stalaktiti in the big cave of Osp. Member of Slovenian youth climbing team has already a month ago ticked his first 8c, Talk is cheap in neighboring Mišja peč. Last year he was 3rd in lead on the European Youth Cup in France.
Bitka s stalaktiti or »battle with the stalactites« is a 55 meters long monster route in the big cave of Osp. It was bolted by Klemen Bečan and Matej Sova. The first ascent was done by Klemen Bečan back in 2006 and it was originally graded as 8c. Later on, many new holds and rest positions were found, so it was downgraded first to 8b+ and later to 8b. For sure, a must do five-star line which should be on everyone's ticklist.
The heat wave has now hit Istria as well, so we recommend you to stay in the shade or to go deep water soloing. Have fun!