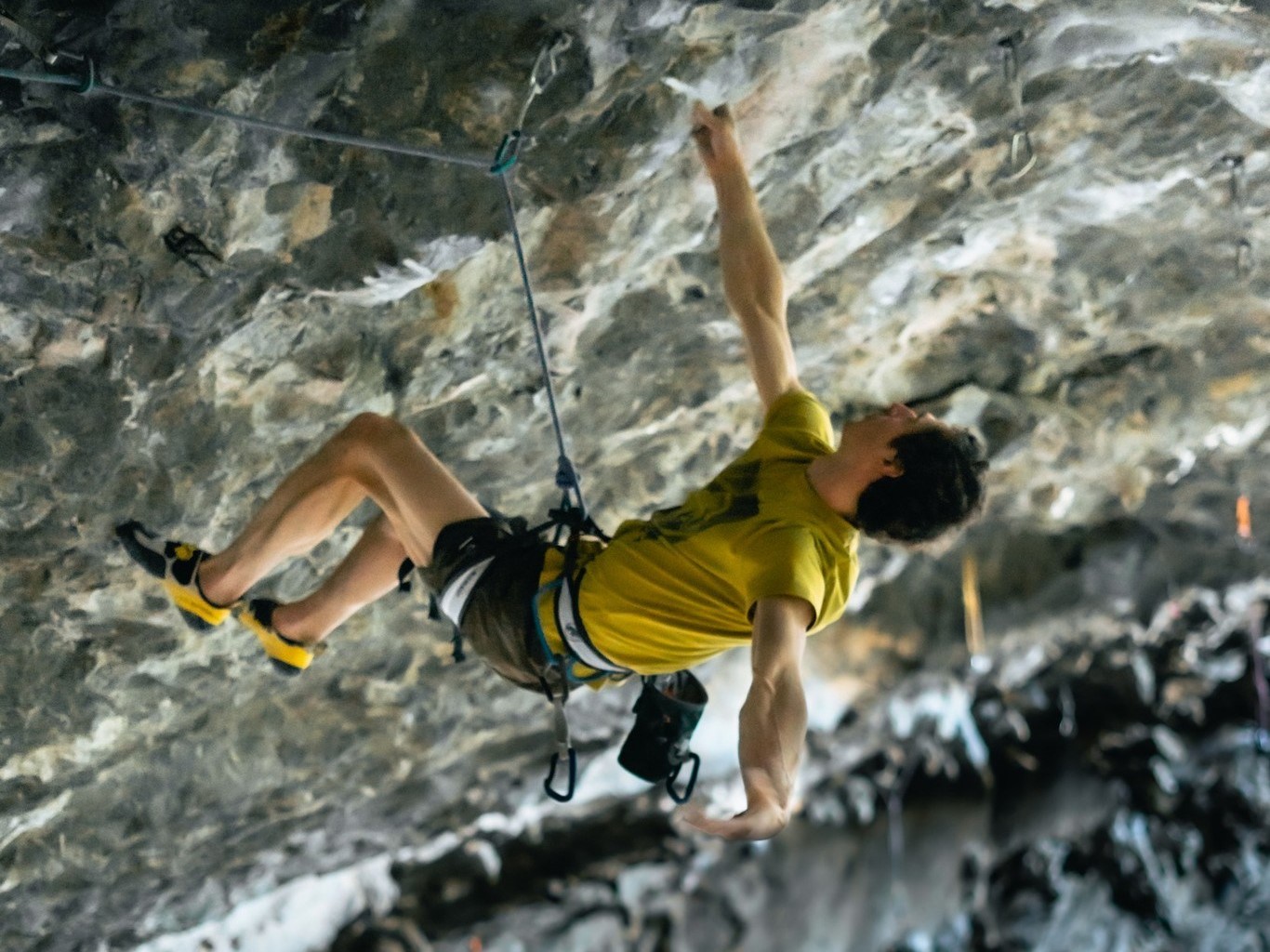 Adam Ondra onsights Water world (9a) in Osp cave
Adam Ondra has visited the big cave of Osp where in two days onsighted Water world (9a), Osapska pošast (8c) and Baram Baram (8a).

Water world (9a) is Adam's third 9a onsight ever. He found the route soft for the grade (especially with the use of kneepads), but rather hard to onsight it as it's not quite obvious. He commented: "An amazing line from Klemen Bečan had attracted me for a while, and I am glad I was patient to catch the right moment. One of my proudest achievements."
Water world (9a) was bolted and first ascended by Klemen Bečan back in 2014. It is a 55 meters long and very steep route. The first 20 meters are the hardest and consist two distinct cruxes. After that you have typical Osp cave endurance climbing on tufas in 8a-8b range to get to the top of this monster pitch.

Also in the big cave of Osp, he onsighted the long Osapska pošast (8c) for which he thinks it deserves a downgrade to 8b+ (with the proper knowledge of using kneepads) and short Baram Baram (8a).

In Mišja peč, Italian teenager Andrea Chelleris sent the long traverse in the left part called Mr Big Hand (8b+), Andraž Gregorčič ticked the powerful Missing drink (8b+), Janez Miklavčič redpointed the beauty Kaj ti je deklica (8b+) and Naja Isak crushed undercut's testpiece Mozaik (8a).

In Croatia, in sunny Kompanj, Marko Kalčić climbed Nussknacker (8b). On the crux he found a kneebar that helped him clipped the chains of this sharp and crimpy line.

Crispy and chilly weather continues in the next days, then some rain is expected from Friday on.