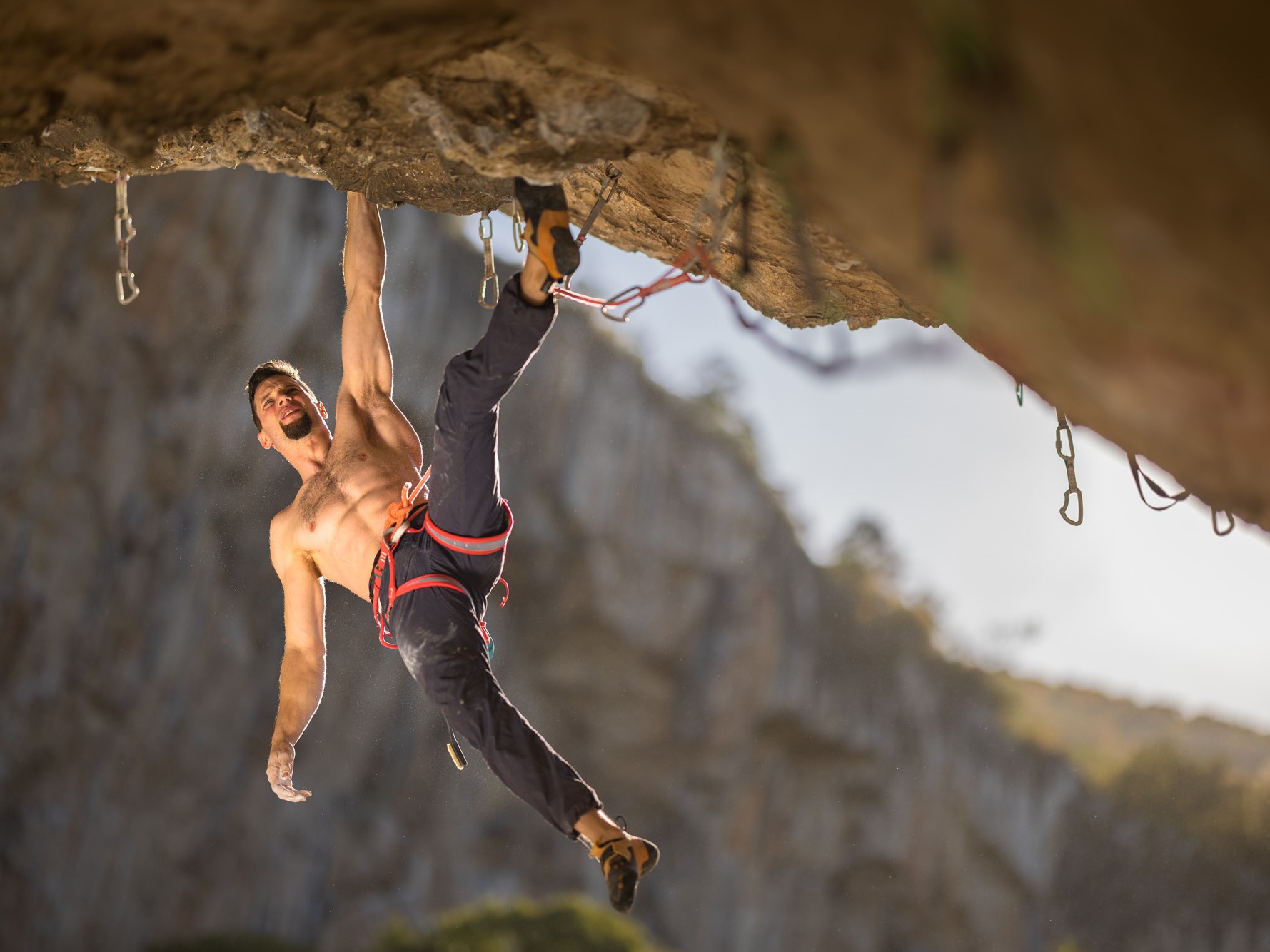 Sanjski par extension (9a) in Mišja peč by Jernej Kruder
On Saint Nicholas day Jernej Kruder got a present, his 10th route in the 9th grade, Sanjski par extension (9a) in Tedi's cave, in the left part of Mišja peč. After countless tries and many years of struggling in the route, he finally managed to clip the chains of this 20 meters long roof. You can read some history of the route here.
Now the new discussion is opened, kneepads!? The route was first ascended without them, but now some climbers use them. So, is that OK or not? Please, comment on our Facebook page!
Eva Vidmar climbed her hardest route, the first part of beautiful Chiquita (8a) in Mišja peč. Croatian, Nikola Kramarić, visited Mišja peč as well, where he onsighted Corto (8a) and flashed Giljotina (8a).

Pole climber, Robert Wykret, was climbing in Osp, in sector Babna, where he redpointed the hardest route there, Veper lady (8b).

Christmas and New Year holidays are on their way. Have you already booked the accommodation for you? Check the best accommodation possibilities here.
And this is the weather forecast for the next days.

Stay tuned!