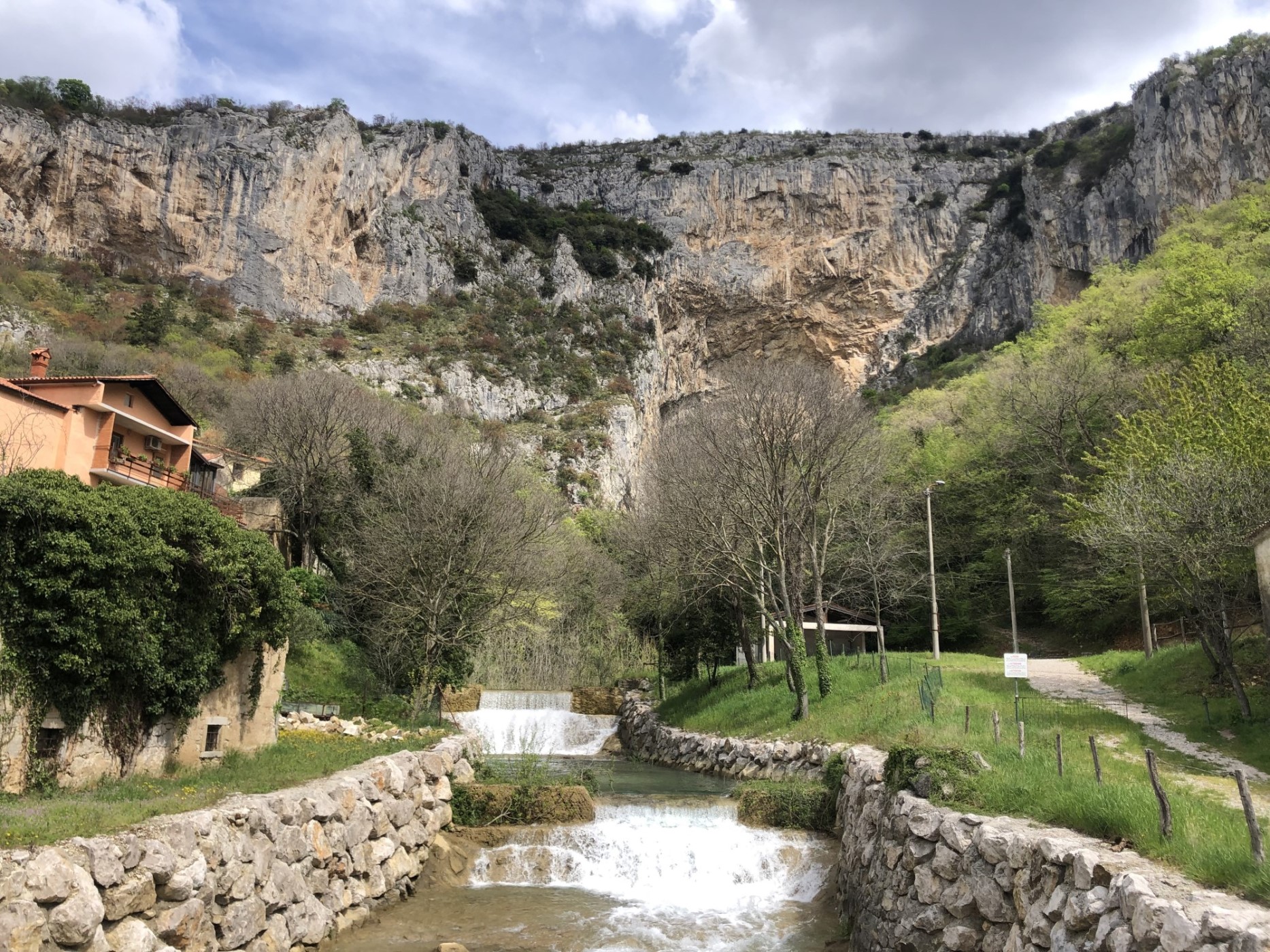 Alex Ventajas sends Halupca 1979 (9a) in Osp cave
Alex Ventajas has just sent Halupca 1979 (9a) in Osp cave in just five tries. He tried the route three times last November, and on Saturday, he sent it on his second go just before the big cave of Osp got flooded. The Spaniard is no stranger to 9th grade climbs, having already climbed two 9a+'s and 10 9a's. A 17-year-old Polish climber, Martyna Syzmanska, also impressed by firing the neighboring steep & juggy Laokoon (8a).
In Mišja peč, Žiga Sedej crushed another 8b+, this time on the other side of the wall, with the more short and powerful classic Missing link (8b+). The other version, Missing drink (8b+), was done on the second go by Nikola Kramarić from Croatia.
Meanwhile, Mitja Bizjak did a great job removing old plates and hammering screws in many Mišja peč routes, including Platfus (7a+), Zajček (8a), Strelovod (8c), Marjetica (8b), Missing Link (8b+), Truplojedka (8a), Strta Srca (8a+), and Talk is Cheap (8c). There are still some routes with old bolts, but Mitja plans to remove them soon. Many thanks to Mitja!
Gabiele Gorobey Sbisi was active in Pandora and in sector Frat in Istarske Toplice. He bolted and first ascended two new routes: Escape in Pandora, the easier right exit of the project Hello Big Bird in the 8a-8a+ range, and Tris di Primi (7c+), which starts in Tanto Brazo (P) and finishes in Stargate (7c+) in Istarske toplice.
The weather and climbing conditions are great nowadays! Moreover, the weather forecast for the next few days looks promising.