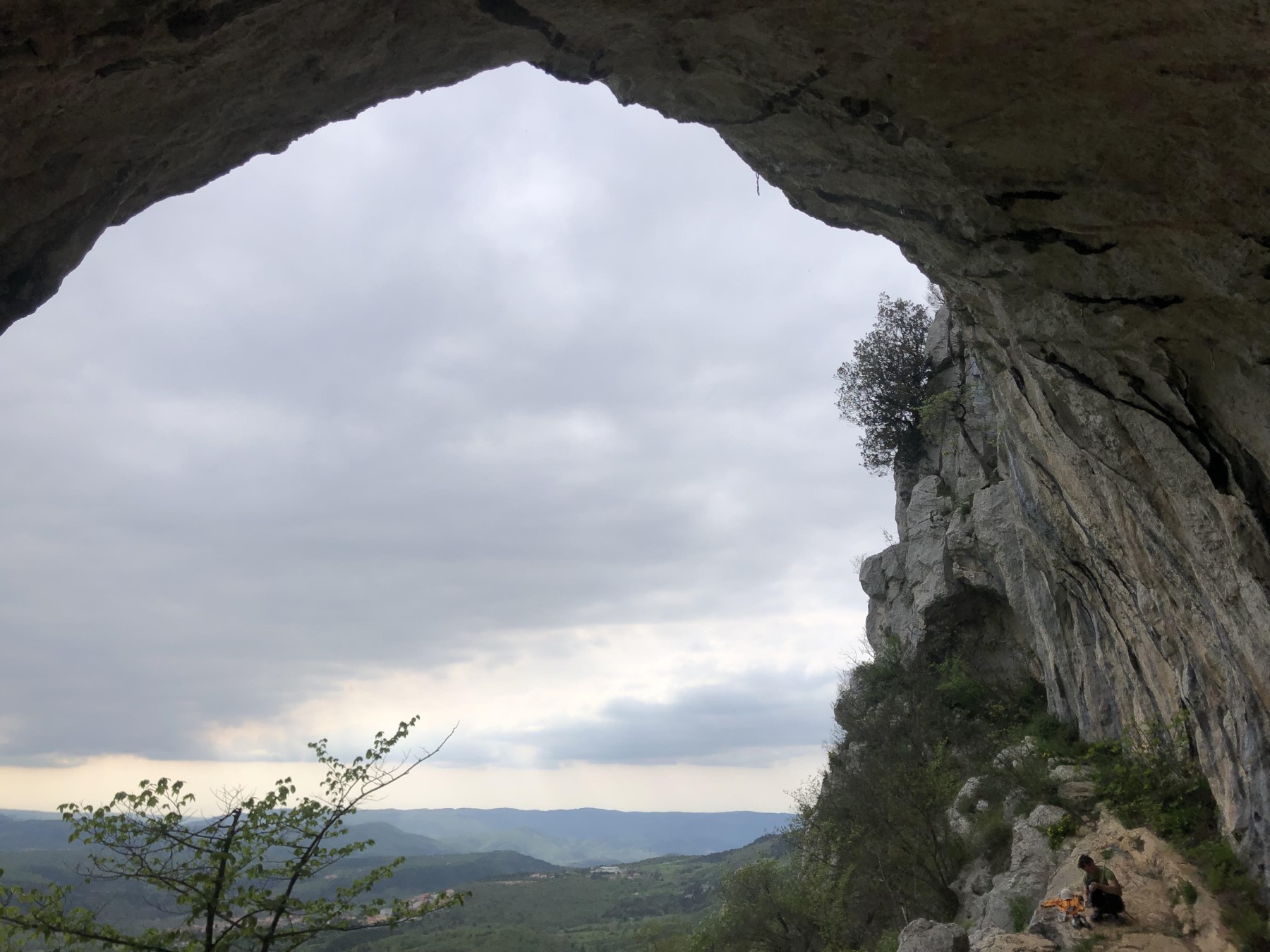 New first ascent in Kompanj
There were climbers all around Istria during the 1st of May holidays, taking advantage of the great weather, which was mainly cloudy, allowing for climbing on the south faces.

Goran Matika, also known as Gogo, returned from a holiday trip in Saint Leger du Ventoux in France with his family in top shape. He immediately went back to Kompanj, specifically to spectacular sector Olymp on the far right side of the crag, where he completed the first ascent of Bernd Fiedler's old project. The new route shares the bouldery tufa start with Grenouille (8a), but instead of going left before the roof, it goes straight out of the roof into the slab. The grade for the new route should be somewhere in the 8a-8a+ range. The name of the new route is still pending, awaiting Bernd Fiedler's suggestion. Congratulations to Gogo!

In Kompanj, there are still three projects awaiting the first ascent, including Marcus Bock's direct start to the amazing Der Berg ruft (8b) in sector Olymp, Reinini extension in the main sector, and the first slabby route on the right side in sector Klobasi.

In beautiful Val Rosandra, in sector Strapiombi delle Vergini, Trieste local climber Marco Saule climbed his first 8b by crushing the amazing Anek (8b). Bravo!

Although it's raining today, the weather forecast predicts sunny and nice weather from tomorrow on. See you on the rocks!