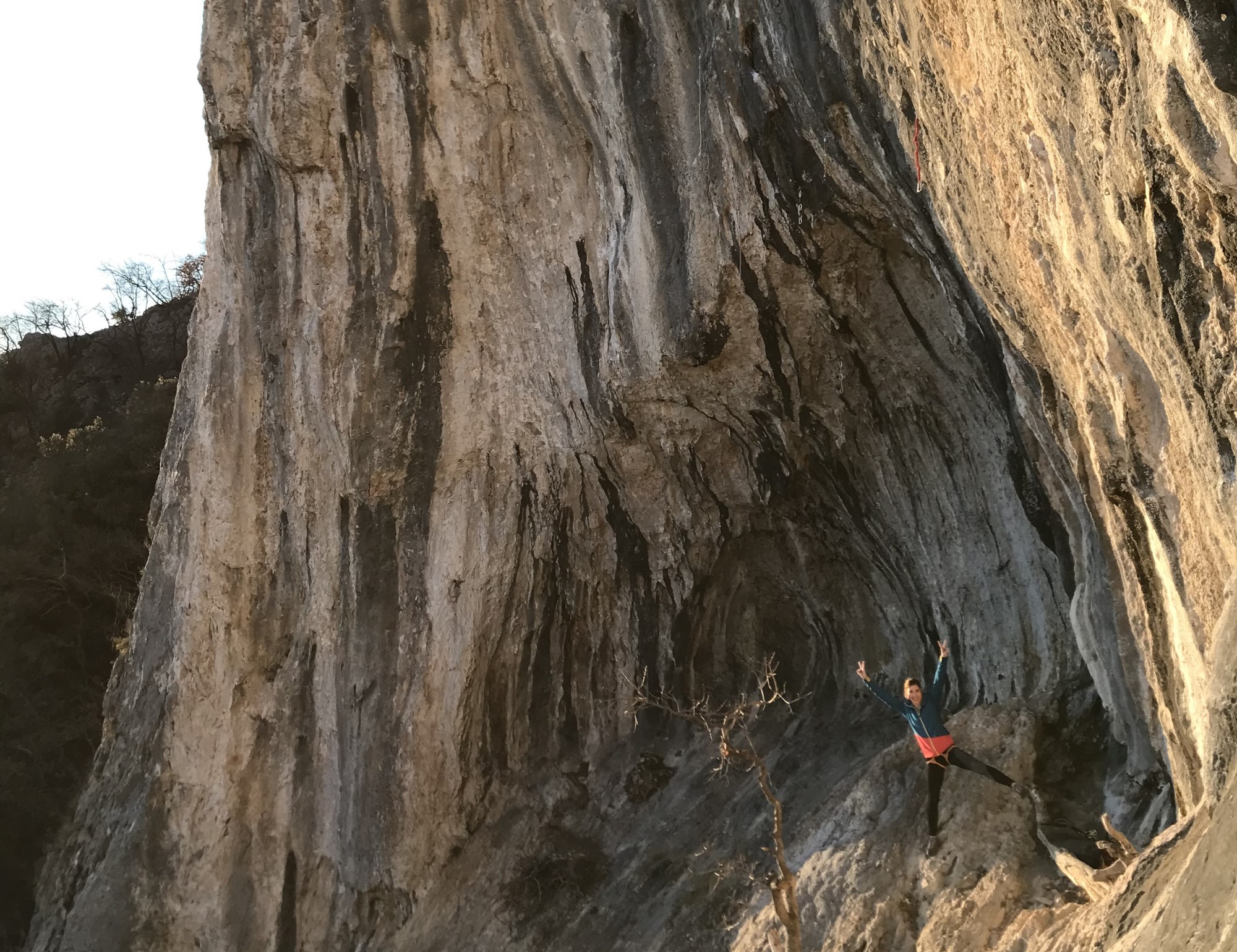 Ascents from all over the Istria
Nice weather invited climbers to the sunny crags of Istria and many hard routes were climbed everywhere on this peninsula. Let's start from north towards south.
In Lijak, in winter crag above Nova Gorica, ex World Cup winner Mina Markovič redpointed the amazing James Bond (8b) on her second go. The same route was also climbed by Andraž Gregorčič, who needed three tries to reach the top of this Luka Biščak's masterpiece.
In Italy, in Napoleonica, more specific in sector Mano di Fatima, Guido de Sabbata clipped the chains of Sacro e profano (8b).
In the big cave of Osp, Martin Bombač climbed his hardest route ever by doing the enduro challenge Helikopter v pošasti (8c), a 55 meters long and extremely overhanging stalactite beast.
In the neigbouring Mišja peč, Pole Marcin Kaczmarek ticked the classic Mrtvaški ples (8b).
Further south, in Croatia, in one of the biggest overhangs of the region, Pandora, Luca Bacer succeeded in 90 days (8b).
The weather forecast for the next days looks so so, Saturday it should rain and then it is going to be sunny again.