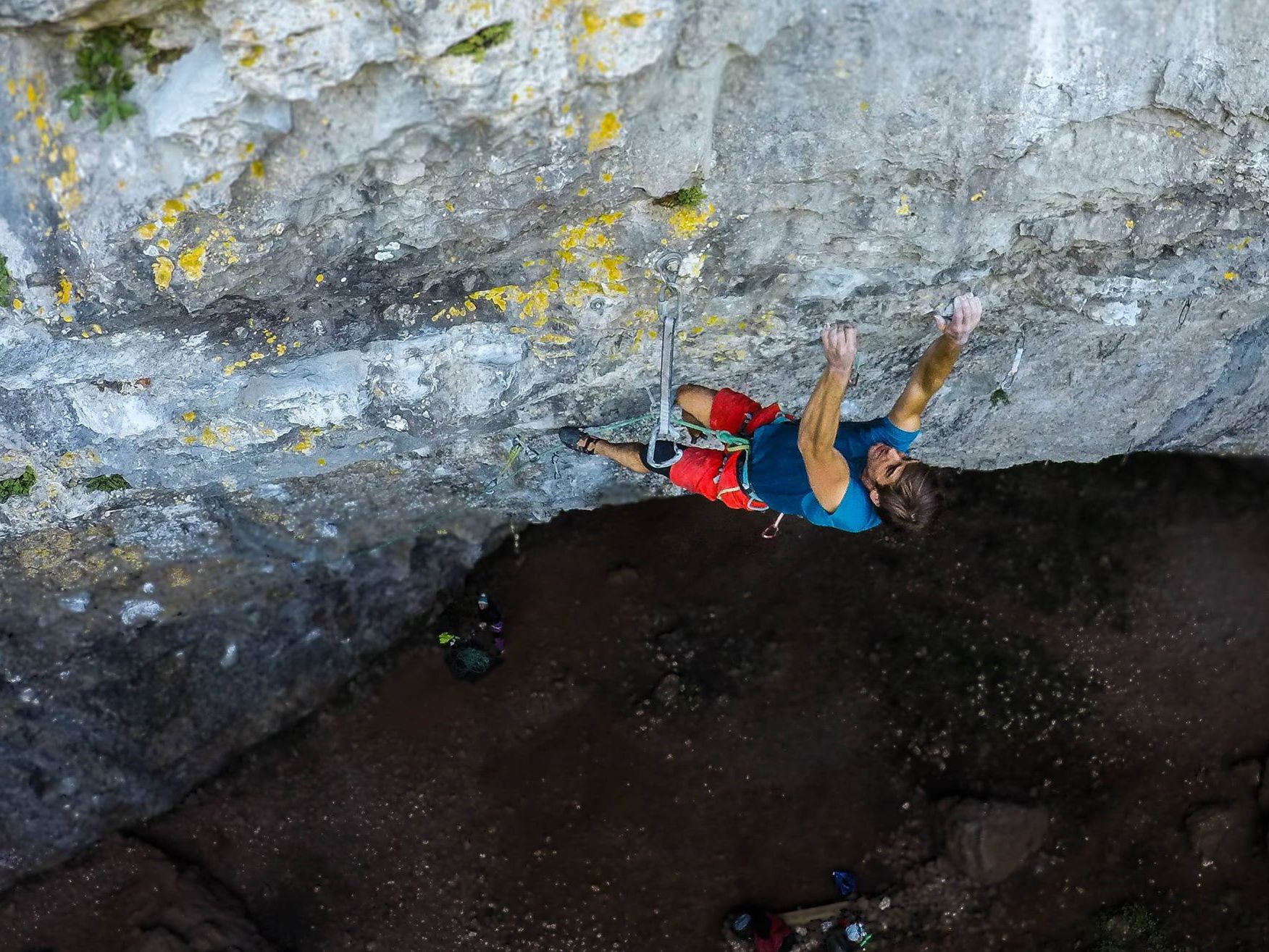 Baratro action
photo @ Martin Wagner in FA of La Super Nera (8c) in Baratro
Seems like the secret spot above Trieste, called Baratro, is nowadays a climbing spot to be.
Mina Markovič signed up under the first repeat of Martin Wagner's combo-route La Super Nera (8c), which connects the first part of La Supercana (8b) and super resistant upper part of La Pesta Nera (8b+). Mina confirmed Martin's grade suggestion of 8c for this nice combination. Here you can find the video of Martin doing the first ascent.
Only 11 years old Andrea Chelleris did La Pesta Nera (8b+) and soon after smashed his first 8c, La Super Nera as well. Andrea is a son of Michele Chelleris, a local climber from Erto, and is also a junior skiing champion.
On the same day as a young gun Andrea did La Super Nera (8c), Slovenian Jaka Šprah crushed another 8c in Baratro, the classic endurance testpiece with a hard boulder on crimps on the top, named Il sicario sanguinario. Moreover, Martin Zorko fired La Supercanna (8b) on his third try.
The good conditions for climbing arrived also in Mišja peč, where formerly mentioned Jaka Šprah clipped the chains of another beautiful 8c, Strelovod.
Nice ticklist guys and girls, hopefully more to come soon.