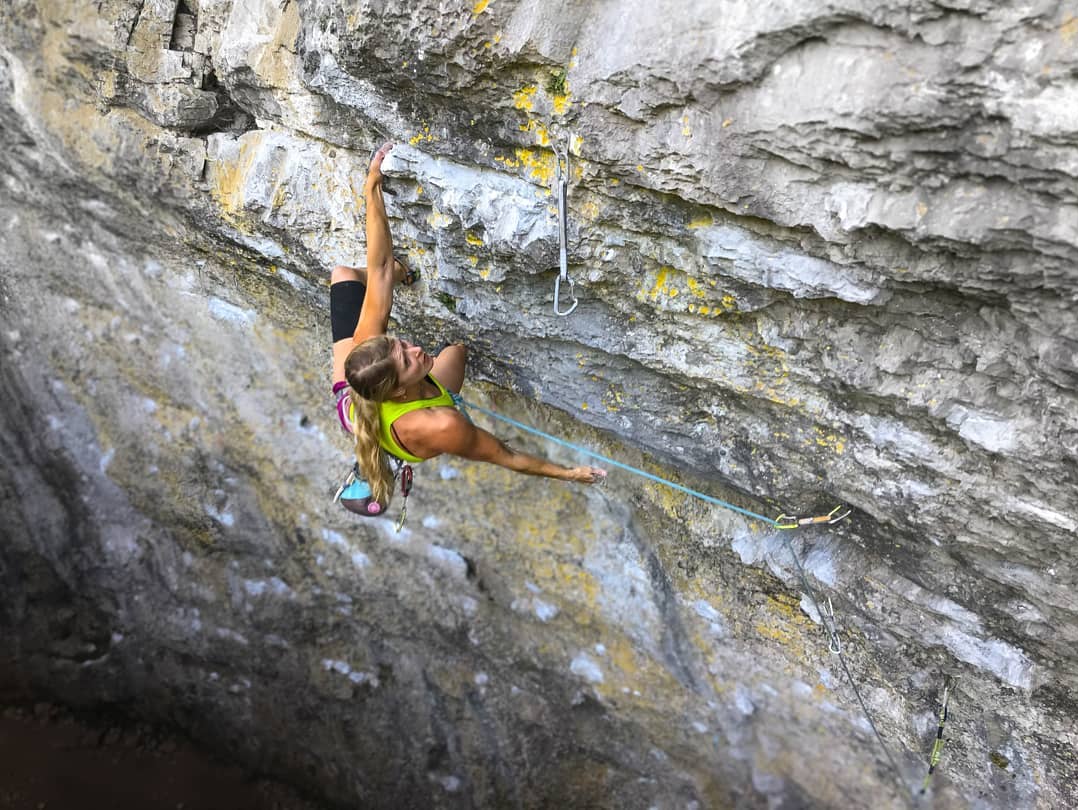 Sendtember
Ana Ogrinc Wagner in her hardest route until now, La Pesta Nera (8b+) in Baratro @ photo by her husband, Martin Wagner
Sendtember is over and with this nice weather many hard routes were climbed all over Istria.
Let's start for a change in Croatia where in super steep Pandora, Mihael Štefić redpointed his nemesis route, the classic power endurance testpiece named Avatar (8b).
In Italy, in secret crag Baratro, Ana Ogrinc Wagner finished the battle with her 4-years project, her first 8b+ ever, 55 moves long La Peste Nera.
In Slovenia, in Mišja peč, Jaka Šprah fired Konec MIRa (8c). Here you have the link to the video of his uncut ascent of this mega power endurance monster first ascended by Jure Golob in March 2001 on the day the Russian space station called MIR was deorbited in the South Pacific Ocean.
Katja Mesarič climbed her first 8a, Chiquita (8a) in Mišja peč. Just a couple of days later she ticked another one in only three tries, Samsara (8a), in Mišja peč as well.
Klemen Bečan came back from his working holidays in Frankenjura. He showed up in the big cave of Osp with his drill machine. He added a couple of bolts after the hardest part of Waterworld (9a) going to the right, passing Bala Bala (8b+) and adding some hard moves to finish in the hardest part of Osapska pošast (8c). Although a connection, a new benchmark project with the working name Watermonster is waiting for its first ascent. Who is going to be first?
Sendtember is over, Rocktober starts tomorrow. Friday and Saturday should rain a bit and then the sun will come out. See you on the rocks!