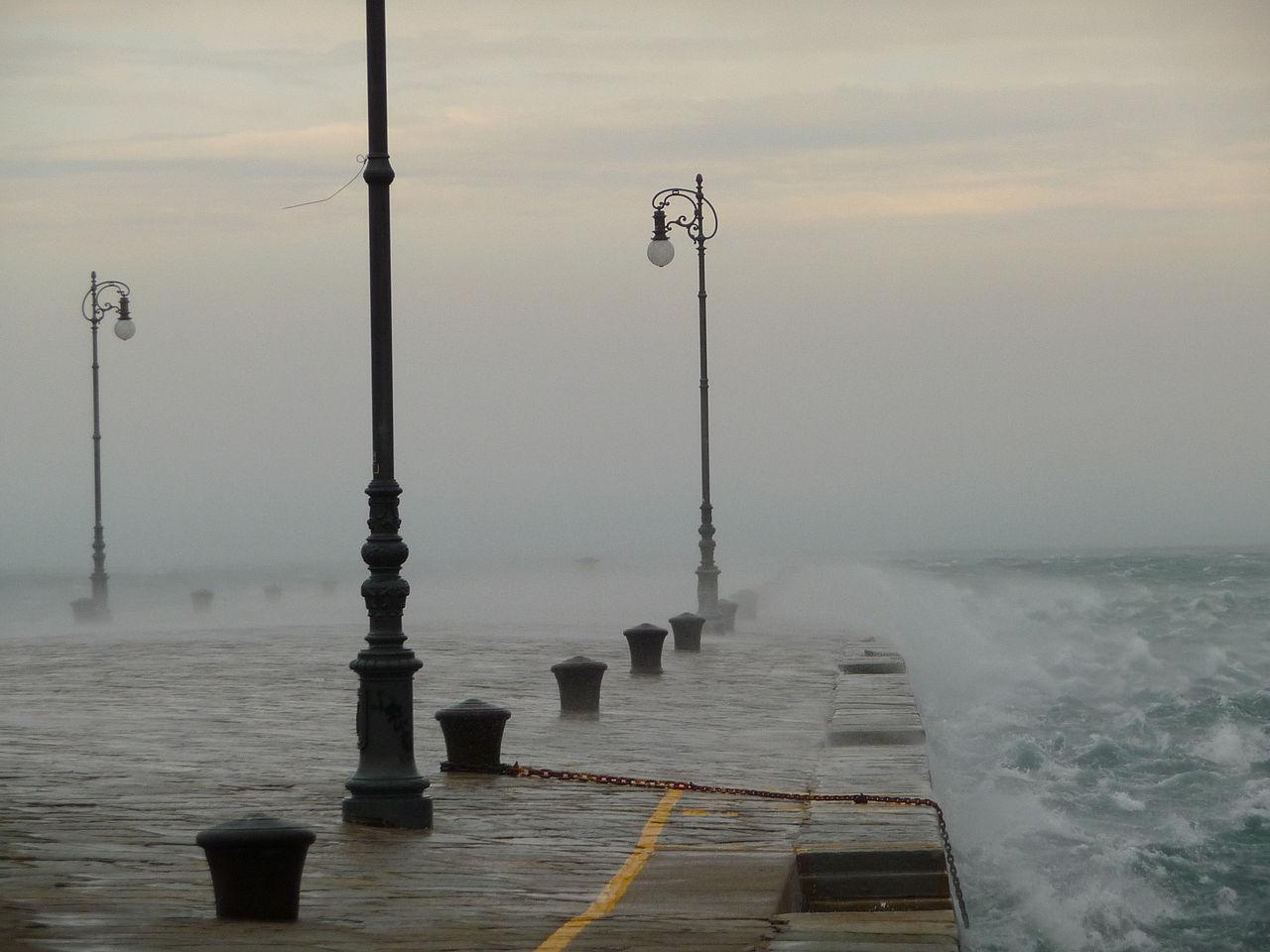 Bora wind in Istria
A thin layer of snow decorated the top of Karst edge and super strong bora wind was moving trash bins on the streets and tree branches in the last days in Istria. It's been blowing up to 160 kilometres per hour.
The Bora is a northern to north-eastern wind characteristic for the Adriatic region. The wind is an integral feature of Slovenia's Vipava Valley and, to a lesser extent, the Karst Plateau, an area of limestone heights over the Gulf of Trieste stretching towards the Istrian peninsula. Because the region separates the lower Adriatic coast from the Julian Alps range, extreme bora winds often occur there. It has for sure influenced the region's traditional lifestyle and architecture. Towns on the coast, where the bora frequently occurs, are built densely with narrow streets in part because of the wind. Buildings in several towns and villages in Slovenia and the Province of Trieste (Italy) have stones on their roofs to prevent the tiles from being blown off. Chains and ropes are occasionally stretched along the sidewalks in downtown Trieste, to facilitate pedestrian walking — gusts in the city are usually above 120 km/h and could reach up to 200 km/h. Slovenian towns where the strongest bora occurs are in Vipava walley (Ajdovščina, Vipava).
The other day some bolts with fixed quickdraws were blown away by bora in Mišja peč. Mindblowing! But climbers don't care, they just use the sun and good friction to satisfy their desires.
Gašper Pintar got back to Mišja peč in full shape and on the same day fired Vizija (8c) and afterwards as well Sanje za dušo (8b+). Bravo Pinti!
Also Jakob Bizjak redpointed 8b+, the Mišja peč's classic Kaj ti je deklica.
Weather forecast looks promising, only sun for the next days and also bora should calm down slowly! Let's go climbing!