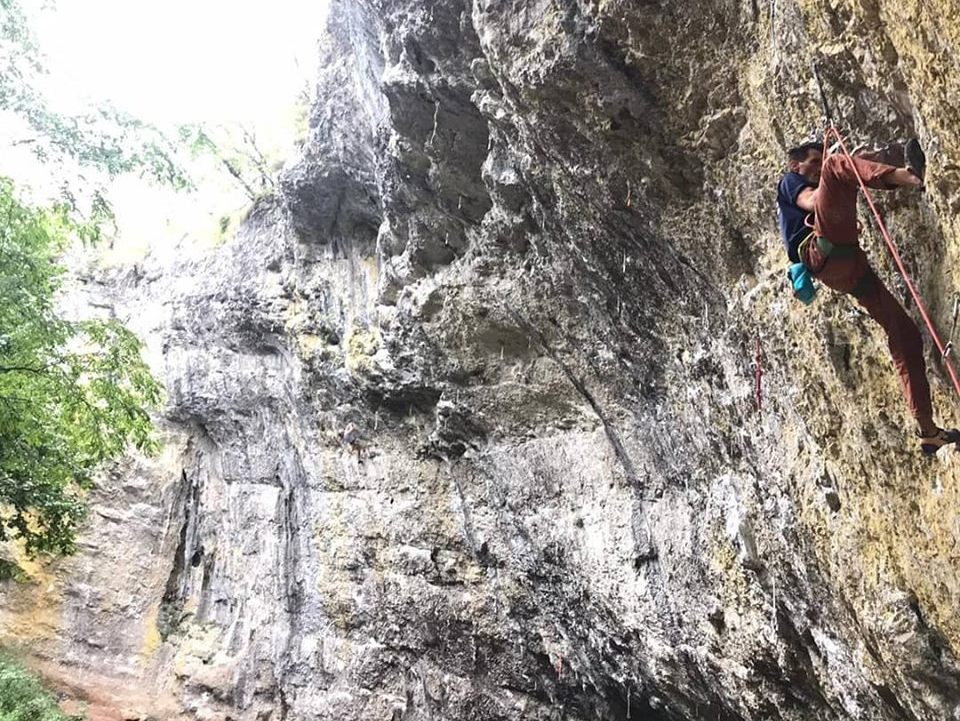 Cristian D'Anzul sends Il sicario sanguinario (8c) in Baratro
Cristian D'Anzul trying his new project in Baratro, Bimba Yena (8c/c+) @ photo from his FB
The hardest route done in the last days in Istria is Il sicario sanguinario (8c) in Baratro which was climbed by the Italian Cristian D'Anzul. By his words, this was just his endurance training route in order to prepare himself for the real challenge couple of meters to the right on the same wall.
Bit more to the south, in nowadays very popular small sector Caprette in Val Rosandra, Matej Sova and Luka Zazvonil both redpointed short and steep Tetris (8b+), while Luka also flashed with the headtorch Il caprone (8a).
Passing the border going to the big cave in Osp where we had a visit of strong Italian Matteo Menardi who easily crushed 55 meters long roof pitch Bala Bala (8b+).
In Mišja peč, Polish climber Blažej Winiarski clipped the chains of classic powerfest Mrtvaški ples (8b).
Soon more to come!