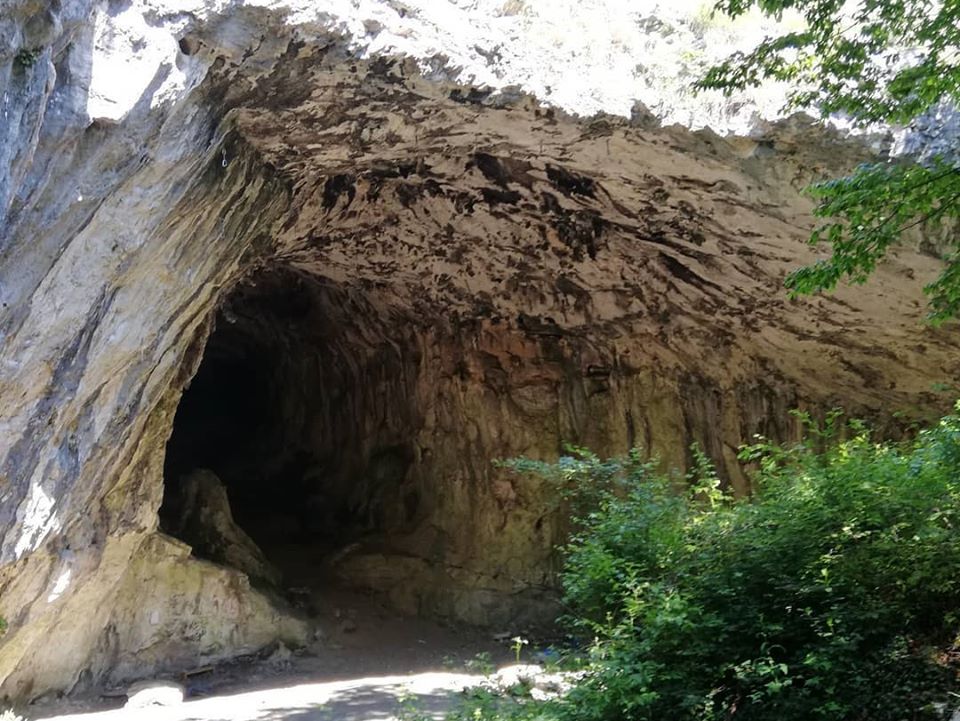 First ascents around Istria
Grotta Caterina @ photo by Gabriele Sbisighin
Lately our local climbers were extremely active, so they have bolted, cleaned and first ascended many of new routes all around Istria.
In Val Rosandra (Glinščica), in small but very steep sector Caprette, Trieste local climber did a great job. Gabriele Gorobey aka Sbisi first cleaned all the wall after some stupid climber made artificial holds and footholds everywhere in already existing totally natural routes. Now, all the routes are back in their natural shape, which is awesome. After he repeated all the hardest routes over there and suggested significant downgrades. For the hardest route of the sector, Tonto total, he suggests downgrade from 8c to 8b and for Tetris from 8b+ to 8a+. He also bolted and first ascended Covid che non te son altro (7c+), the first route to the left of Icaro (8a) and L'esodato (8a+), which is the first route to the right of Mano di Fata (7c). Good job Sbisi, and let's hope this bastard stopped climbing and making this bull shit in our natural treasures forever.
In Grotta Caterina Sbisi freed Projeto Badaboo, now with the name Piccaminosa for which he thinks it might be around 8b+. He also fired Fidel Incastro (9a) in just a couple of tries, therefore he suggests another downgrade to 8c/c+.
In the same cave Luca Bacer first ascended Payoyo (7c+), the left exit of Ti stimo fratello (6b+).
In Slovenia, in Črni kal, Klemen Bečan freed the last project on the south face of tower, now with the name Karantena and a proposed grade of 7c. It is the first route to the left of Vislice (7a+), a nice route with the significant boulder under the top.
In Croatia, Goran Matika bolted and freed following routes in Pazinska jama. He did first ascents of Kozica (7c+), Črna sila (7b) and Hiperaktivna družina (7a). Not to mention the hardest ones he had done a couple of weeks ago, already mentioned here.
Also, in Limski kanal, in sector Krugi another new route was born. Silvio Vuković bolted and freed the left version of Malishan (7c+), now with the name Lijevishan and a proposed grade around 7b/7b+.
And now the redpoints…
Mina Markovič executed once more by clipping the anchor of Bitka s stalaktiti (8b), a 55 meters long monster pitch in full roof in the big cave of Osp. She did the route the other day on her first try, but she tried it once already in 2008 neither reaching the top. Onsight, flash,? Anyways, huge congrats. Oh, yes, she did Marjetica (8b) in Mišja peč, as well.
Bitka s stalaktiti (8b) in the big cave of Osp was also done by Morpho holds developer and well-known climber in Slovenia Jure Bobnar, while his friend Tomaž Bevk smashed another gem over there, Helikopter v omaki (8b).
From tomorrow on the weather forecast looks great, so see you on the rocks!