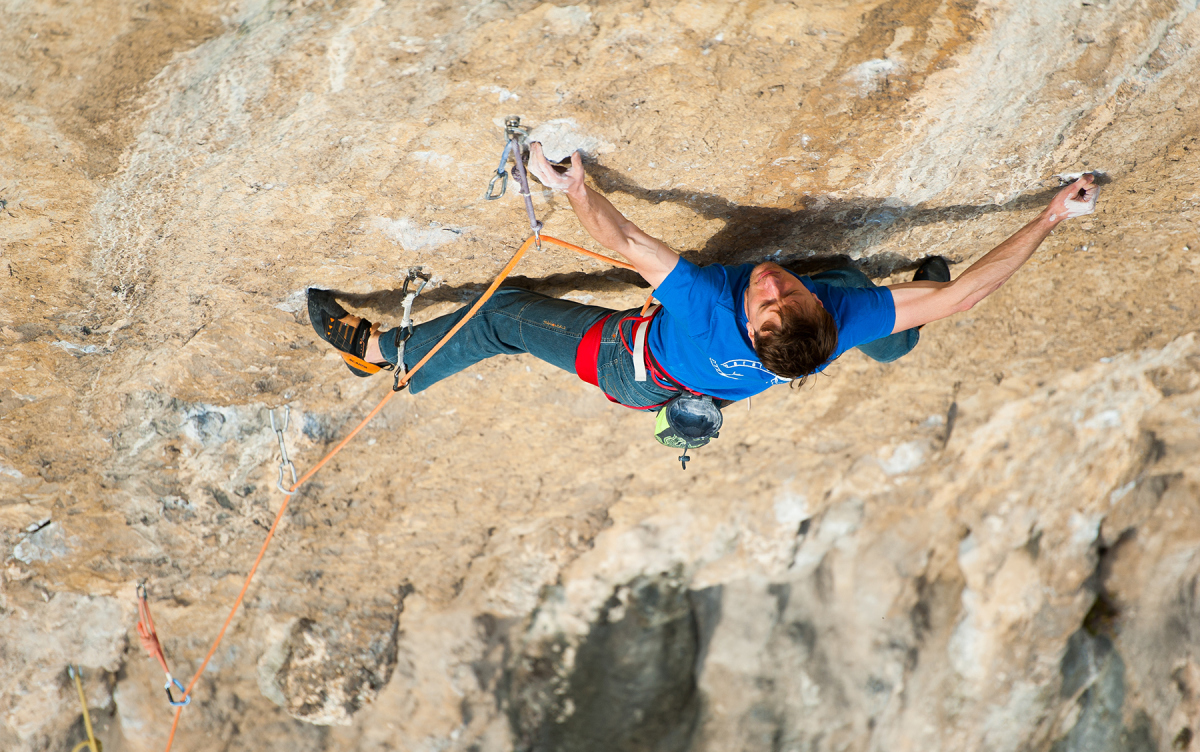 History of Vizija (8c) recently climbed by Jurica Levatić
In one of the last days of the season, Croatian Jurica Levatić, working as a computer scientist in famous Institute of Jožef Štefan in Ljubljana, Slovenia, finished his hardest route to date, Vizija 8c in Mišja peč. With that ascent he became the 3rd Croatian to redpoint 8c. You can read more on his blog!
Vizija is a 30 meters long route in the central part of Mišja peč. It is characterized by first really hard 8 meters overhanging slab on small crimps and shitty footholds (around FB7c). After it pays off with beautiful endurance climb till the top. It was first climbed by Luka Zazvonil back in 2004. He called the route Vizija (Vision) although making a big amount of artificial holds definitely not a visionary thing of nowadays.
As a first woman, Martina Čufar climbed it for her first and only 8c, year later. In 2011 strong brothers Firnenburg from Germany visited Mišja peč and unfortunately broke a hold on the lower crux part. Year later, a local climber from Udine, Italy, Christian D'Anzul repeated it for the first time after the break, making a long morphological move to the right sidehold and suggesting the same grade as before, maybe changing it just from soft to solid 8c.
Temperatures rose up and we are waking up in the mornings with more than 15C, reaching as well almost 30C during the day. Holds are slipery and air is heavy. 🙁 Right time to change the climbing locations to the summer crags?